CHINA/JAPAN SHOWDOWN INTENSIFIES
Will Japan and China Go to War?
by Jerry Robinson

Communications between Beijing and Tokyo have almost completely broken down in recent weeks as mounting territorial disputes threaten to push the world's second and third largest economies ever closer to all-out military conflict. At the root of the conflict are deep historical grievances from decades past that are now emerging in the form of a sharp war of words over territory within the South China Sea. Additionally, a recent trip by Japan's Prime Minister, Shinzo Abe, to the controversial Yasukuni Shrine (in order to commemorate fallen Japanese soldiers) was sharply condemned by China as the glorification of Japan's "war criminals" who were responsible for "horrific acts" against much of East Asia in the first half of the 20th century. Indeed, Japan's past military actions were "horrific" and included the massacre of millions. However, China is no saint, as it is one of history's worst offenders of mass democide.
Japan is currently warning the world of China's intentions of pursuing military aggression in the region. Speaking in Davos, Prime Minister Abe stated: "We must… restrain military expansion in Asia, which could otherwise go unchecked," and added that "military budgets should be made completely transparent and there should be public disclosure in a form that can be verified." Good luck with that. China's lack of transparency is heavily ingrained and their rising military strength will continue to threaten the entire region. Tensions have risen so much that Japan's ruling party has just recently dropped their long-standing pledge to "never wage war again." Any keen observer can clearly see that this situation will eventually boil over into a full-scale war that will likely involve much of East Asia. And because the U.S. is treaty-bound to Japan, American military forces will be thrust into the confrontation when the time comes. China is acutely aware of U.S. involvement in any future conflict which perfectly explains why they are developing new hypersonic missile vehicles that are specifically designed to target U.S. aircraft carriers. In addition, China has yet another aircraft carrier under construction along with a new fleet of long-range stealth bombers and the world's biggest marine surveillance ship.
Hopefully, cooler heads will prevail in the near term. But a future conflict in the region is inevitable. And because China remains the world's economic growth engine, the global economy — along with the "recovering" U.S. economy and its fragile fiat paper currency — will be one of the first major victims when the bombs begin to fall. But all this aside, the verdict is still out on whether the U.S. would be foolish enough to bite the hand that feeds it. If it comes down to it, Japan may be on its own after all.
---
Inside this Issue
---

"Profiting From the Coming Paper Money Collapse"
U.S. stocks fell, pushing the Dow Jones Industrial Average (INDU) toward the biggest weekly decline since May 2012, as equities slumped worldwide amid a selloff in emerging-market currencies.
European stocks posted their biggest weekly decline in seven months as emerging-market currencies suffered a selloff and a report showed China's manufacturing industry unexpectedly contracted.
Prices are up more than 5% today alone, and the fuel has been the best-performing commodity in the S&P GSCI so far in 2014, up 8.6%.
Hack… or shot across the bow?
View the Investor Wire Archive >>
U.S. Financial Markets
Real-time Gold and Silver Prices
Precious Metals Market Update with Tom Cloud
---

"World News Headlines That We Are Tracking"
The "training" is expected to commence sometime this summer.
Tensions rise amid more military movement in the Eastern Med…
Archaeologists in Israel have uncovered intricate mosaics on the floor of a 1,500-year-old Byzantine church, including one that bears a Christogram surrounded by birds.
---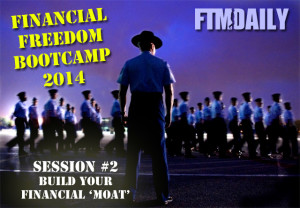 Broadcast Every Saturday Morning – Hosted by Jerry Robinson
Topic: The time to become financial prepared has never been greater than in 2014. Let's talk about how YOU can become financially free.
Read Show Notes >>
Download Now >>
(Right click link above and 'save as' to your device)
Other Listening Options
---


"Archiving the Rise of Big Brother, the Erosion of Personal Liberty, and the Fall of the Republic"
Privacy advocates concerned that the blimps can be outfitted with radars and cameras capable of tracking American citizens as they go about their daily lives.
Alternate headline: GOP Calls for End to GOP-Inspired Program
Read the full transcript of Snowden's live Q&A chat online.
We didn't see this one coming…
View the Liberty Wire Archive >>
---

"Daily Investment Trends for the Savvy Investor"
You are attempting to view premium content for subscribers only. If you are a subscriber, log in here. If you are not currently subscribed, you can learn more here.
View the Daily Chart Archive >>
---

"A Daily Stock Trading Idea for Short-Term Traders"
— Subscribers Only —
You are attempting to view premium content for subscribers only. If you are a subscriber, log in here. If you are not currently subscribed, you can learn more here.
Enter the Trading Room to View all Trading Activity >>
View our Trading Performance >>
Not a subscriber? Learn more here >>
---


"A Daily Dose of Financial Wisdom from God's Word"

"Whoever loves money never has money enough; whoever loves wealth is never satisfied with his income. This too is meaningless."
Ecclesiastes 5:10
---
---