FTM Mastermind: How to Profit From the Global Cannabis Boom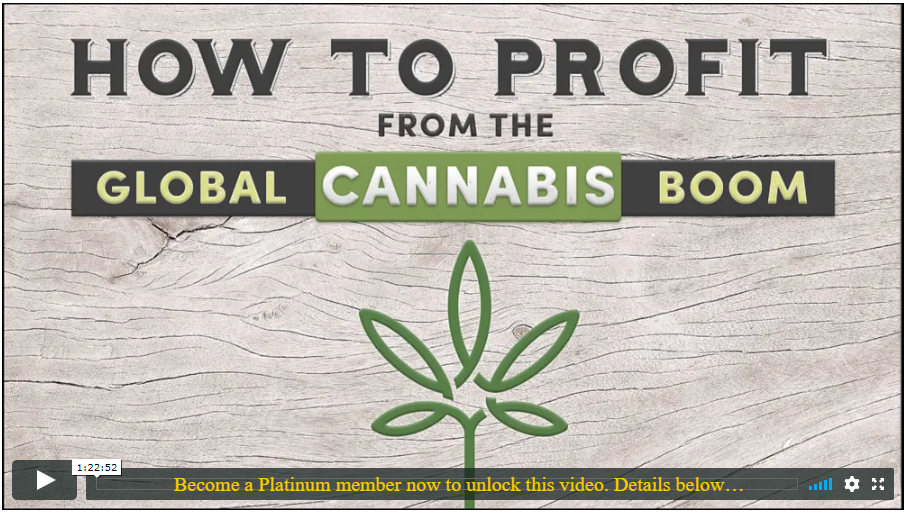 Plus, did you know that one of Henry Ford's first cars ran entirely on hemp ethanol? Learn more in this members-only video.
Become a Platinum Member now and instantly unlock this full mastermind group session!
When you become a Platinum Member, you will get access to our LIVE FTM Mastermind calls with Jerry Robinson

Topics covered on this video coaching call (in order)
In this immensely profitable and powerful teaching, trading coach Jerry Robinson examines the potentially explosive growth of the blossoming cannabis industry. But first, the outrageous history of cannabis in the US that you may not know (but should)!
Also, Jerry stresses the extreme importance of doing your own due diligence in a high-flying space like cannabis, and explains why he is an 'active' long-term investor in the industry.
Become a Platinum Member now and get new uptrend and downtrend alerts on any exchange-listed U.S. stock or ETF! Our trading platform is simple to learn and will help keep you on the right side of the  trend! Let us teach you how to trade the right way! Learn more here...
DISCLAIMER: The services provided in the Platinum Membership are intended only to provide information. Trading involves risk. Decisions to buy, sell, hold or trade in stocks, futures, securities, and other investments involve risk and are best made based on the advice of qualified financial professionals.