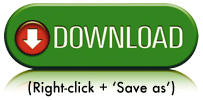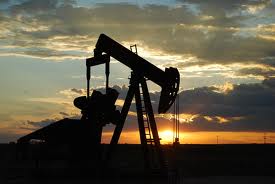 Are you a concerned oil investor or simply a happy consumer enjoying prices at the pump? Today's podcast is for you. Economist and host, Jerry Robinson, answers these questions: Is this the bottom in oil prices? And what happens when oil prices hit a bottom?
Jerry also discusses several other commodity stories of the New Year, including copper, coal, natural gas, and precious metals. Plus, Tom Cloud (Veteran Precious Metals Advisor) is here to provide an important alert for anyone invested in gold and silver (or who may be considering investing).
Our second financial expert, Tom Cloud Jr. (Certified Financial Planner), talks about how the collapse in oil may be affecting your investment portfolio and how you can capitalize on oil when the uptick begins.
ON TODAY'S PODCAST, YOU WILL LEARN MORE ABOUT:
– Why oil prices are concerning to investors around the world.
– The commodities that are being hit the hardest.
– A little-known commodity ratio you can profit from.
– Whether oil prices have reached a bottom and what happens at the bottom.
– An ETF you can use to profit from the eventual rise in oil.
– Why the euro has dropped to a 9-year low, and much more!
Right click and save as to download this episode to your computer.
LINKS AND RESOURCES MENTIONED IN THIS EPISODE:
– Oil Investors Pour Most Money Into Funds in 4 Years
– Saudi prince: $100-a-barrel oil 'never' again
– CHART: Cash In On The Little-Known Gold/Oil Ratio
– 97% of Fracking Now Operating at a Loss at Current Oil Prices
– Natural Gas Drops to Two-Year Low as Forecast Warms Up
– House Votes To Approve Keystone XL Pipeline — For The 10th Time
– Nebraska Supreme Court ruling removes hurdle to Keystone pipeline
– Bankruptcy of Our Nation Special: $10 + Free Shipping This Week Only
– Today's Sponsor, Tom Cloud, provides a FREE Precious Metals Investor Kit – Download Now
THANKS FOR LISTENING!
Thanks for joining me again this week. Have something you'd like to share with me or one of our guests? Leave a note in the comment section below!
If you enjoyed this episode, please share it using the social media buttons you see at the top of the post.
Also, please leave an honest review for Follow the Money Weekly on iTunes! Ratings and reviews are extremely helpful and greatly appreciated! They do matter in the rankings of the show, and I read each and every one of them personally.
See you next week!
EXPANDED SHOW NOTES FOR SUBSCRIBERS
Unlock Today's Expanded Show Notes FREE!
And Get Access to Jerry's Chart of the Day

Create Your Free Account and Get Instant Login Access to FTMDaily.com!
Do not fill out this form if you are a paid subscriber. You already have access to this content.
Login now
If you are a subscriber, log in here.
---
Free Precious Metals Investing Resources >>

Click here for over 10 hours of free precious metals investing educational resources >>
---
Recent Podcasts by Jerry Robinson
---
DISCLAIMER: The above trading ideas are from my own personal stock watchlist and are for educational and informational purposes only. They are NOT specific buy recommendations. Trading stocks is risky and you could lose all of your money. Trade at your own risk. Jerry Robinson is not an investment advisor. You should always consult a trusted financial services professional before making any financial or investment decisions. READ FULL DISCLAIMER.
---