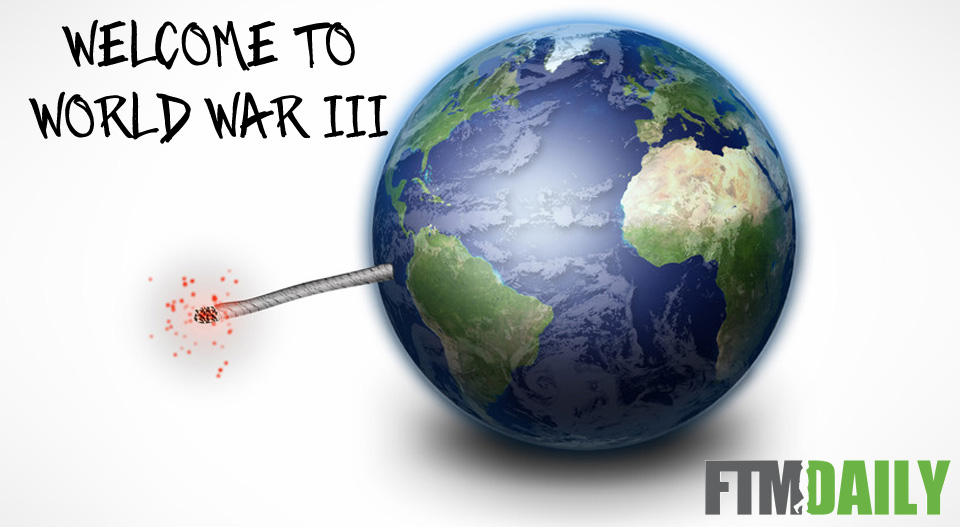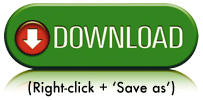 Welcome to World War III
Plus, an update for precious metals investors
FTMDAILY.COM – Welcome to World War III. That was a recent message from Pope Francis. While recently speaking at Italy's largest military cemetery, Francis proclaimed:
"War is madness… humanity needs to weep, and this is the time to weep… Even today, after the second failure of another world war, perhaps one can speak of a third war, one fought piecemeal, with crimes, massacres, destruction."
Of course, Francis is referring to the complete global breakdown as tensions flare over Ukraine and the rise of ISIS.
And now, it is time for the U.S. to bomb Iraq again… (Given that the last four U.S. presidents have launched varying levels of military might against the nation of Iraq, it seems that invading Iraq is becoming a new rite of passage for those who grace the Oval Office.)
The U.S. has been meddling covertly in the oil-rich Middle East for many years before America's first invasion of Iraq in 1991.
That first invasion came under President George Bush, the elder.
"Just two hours ago, allied air forces began an attack on military targets in Iraq and Kuwait."
— President George H. W. Bush (January 16, 1991)
Later, Bill Clinton launched a four-day bombing campaign against Saddam Hussein's Iraq.
"Good evening. Earlier today, I ordered America's armed forces to strike military and security targets in Iraq."
— President Bill Clinton (December 16, 1998)
Then, after 15 Saudi Arabians reportedly followed instructions from their fellow Saudi, Osama Bin Laden, George Bush Jr. decided to invade…
Wait for it…
IRAQ.
(But not before letting over 18 members of the Bin Laden family evacuate the country on a jet airliner while all other planes were grounded in the hours just after the 9/11 attacks.)
"My fellow citizens. At this hour, American and coalition forces are in the early stages of military operations to disarm Iraq, to free its people and to defend the world from grave danger."
— President George W. Bush (March 19, 2003)
Listen to FTMWeekly on Youtube

Now, Barack Obama has announced his intention to ratchet up recent airstrikes against ISIS (ISIL) in Iraq and Syria.
"My fellow Americans. Tonight, I want to speak to you about what the United States will do with our friends and allies to degrade and ultimately destroy the terrorist group known as ISIL."
— President Barack Obama (September 10, 2014)
America is like a dog chasing its tail in the Middle East. It has no long term strategy.
It has no long term strategy for our economy, our entitlement programs, our education system, our healthcare system, etc…
Washington should wake up and realize that China has a long term strategy. Japan has a long term strategy. Heck, even India has a long term strategy.
Perhaps, most importantly, radical Islam has a strategy. Namely, to restore the former glory of the Islamic Caliphate. See the image below.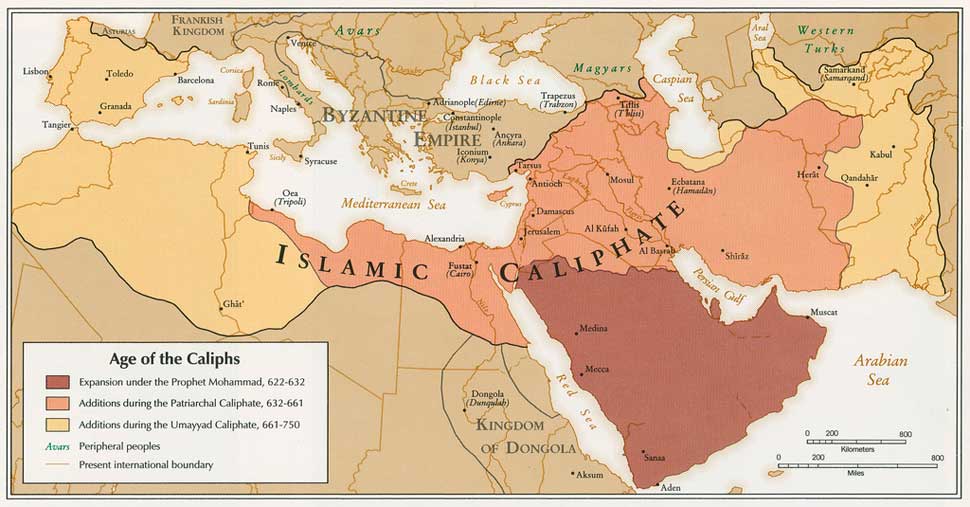 Islamic jihad is fundamental to fulfilling the ultimate vision of the so-called "prophet," Mohammed. Only the historically-challenged among us could muster any doubt on this fact. Given this reality, how sane is it to condone millions of dollars of U.S. weapons technology being sold into the region? War-hungry lawmakers like John McCain and Lindsey Graham suggest that America should provide weapons to just the "good" jihadis, not the bad ones. But what these two treasonous spokesmen for the military-industrial complex fail to mention is that years of reckless U.S. arms sales to the region — not to mention covert political meddling — has led us to where we are today.
But this is pointless to most Americans. If you want to get most people's attention in this country, you will have to speak in terms of "NFL" or "Kardashians." Or maybe "Joan Rivers." And what about the "British Royal Family?"
And when it comes to politics, Americans are divided. The division, while natural in many ways, has been mercilessly exploited by our nation's derelict and profit-driven media outlets. The corporate-owned and corporate-controlled mainstream media have worked overtime in recent years to thwart any attempt at national reconciliation.
The political gridlock in Washington has prevented our nation from developing a long term strategy. After all, developing a long-term national strategy requires a common and shared vision for the future.
While I believe there should be a long term strategy in America, I concede that citizens and politicians alike are not going to agree on everything. After all, America is the world's melting pot.
According to the 2013 estimates, America has a population of just over 316 million.
64.4% of the nation is white. Caucasian.
17.1% of the nation is Hispanic. Latino.
13.2% of the nation is black. African-American.
5.3% of the nation is Asian.
It is sad that the nation is completely at war with itself.
When President Barack Obama stood before the nation several nights ago and delivered his speech, I could barely believe my ears.
About one year ago, Mr. Obama broke into our evening to tell us that America was preparing to invade Syria and remove its illegitimate leader, Bashar Assad. The corrupt corporate-owned and controlled mainstream media showed us horrific images meant to stir a fire deep within America to resurrect and mobilize our massive military machine and to aim directly at Bashar Assad. For a period of at least a few weeks, it seemed that U.S. airpower would overwhelm Damascus and bring down the tyrant Assad.
Now, we are being told that we must fight the rebels who want to take down Bashar Assad?
The lunacy is off the charts.
But, he's not alone, ladies and gentlemen. Let's not single Mr. Obama out as the only complete stooge (either due to missing brain cells or evil intent) who has driven the car right off the cliff in Washington. He is just one of many.
There's an old Persian proverb that says: "If the teacher be corrupt, the world will be corrupt."
Edmond Burke once said: "Among a people generally corrupt, liberty cannot long exist."
America is corrupt to its core. God help us.
Listen to the podcast above for Jerry Robinson's complete analysis…
---
Introducing the NEW FTMDaily News Feed!


Trying to keep up with all of the news that's important to you, your family, your faith, and your wallet can be a challenge.
Additionally, sifting the "wheat" from the "chaff" can be an even greater chore.
That's why we are excited to announce the launch of the new FTMDaily News feed.
The new FTMDaily news feed is an interactive way to stay informed. Leave a comment, share an item on Facebook, and read the comments of others.
---
An Update for Precious Metals Investors
Tom Cloud – Precious Metals Advisor

Tom Cloud joins us for the latest in the gold and silver markets and shares some of the fundamental and technical factors that are affecting prices right now.
Free Precious Metals Investing Resources >>
Click here for over 10 hours of free precious metals investing educational resources >>
---

Trigger Trade Report


Next, Jennifer Robinson is here to update our FTM Insiders on Trigger Trading activity for the past week. It was a rather busy trading week, as we sold seven positions. Our big winner was WhiteWave Foods (WWAV) with a profit of 12.66% in 24 days. Some other notable trades include UDR for a 2.89% gain and AMX for a 3.27% gain. Our Google (GOOGL) trade looked promising, but ended up stopping out for a 2.62% loss. We have eight stocks in play in the market, including HBAN up 2.24%, SIRI up 2%, and GLNG up 3.72% in only 3 trading days. Six of Jerry's stock ideas are still awaiting his trigger price.
Recent Trigger Trade Performance
| Ticker | Buy Date | Buy Price | Sell Date | Sell Price | Days Held | Profit/Loss % |
| --- | --- | --- | --- | --- | --- | --- |
| GOOGL | 9/5/14 | $598.02 | 9/15/14 | $582.38 | 7 | -2.62% |
| CUZ | 9/9/14 | $13.07 | 9/12/14 | $12.67 | 4 | -3.06% |
| WWAV | 8/7/14 | $32.85 | 9/10/14 | $37.01 | 24 | 12.66% |
| UDR | 7/30/14 | $29.05 | 9/10/14 | $29.89 | 30 | 2.89% |
| CBG | 8/19/14 | $31.61 | 9/10/14 | $30.48 | 16 | -3.57% |
| AMX | 8/27/14 | $24.19 | 9/10/14 | $25.73 | 10 | 3.27% |
| NWSA | 8/28/14 | $17.68 | 9/9/14 | $17.37 | 8 | -1.75% |
---
Recent Podcasts by Jerry Robinson
---
DISCLAIMER: The above trading ideas are from my own personal stock watchlist and are for educational and informational purposes only. They are NOT specific buy recommendations. Trading stocks is risky and you could lose all of your money. Trade at your own risk. Jerry Robinson is not an investment advisor. You should always consult a trusted financial services professional before making any financial or investment decisions. READ FULL DISCLAIMER.
---