Podcast: Play in new window | Download (Duration: 36:31 — 66.9MB) | Embed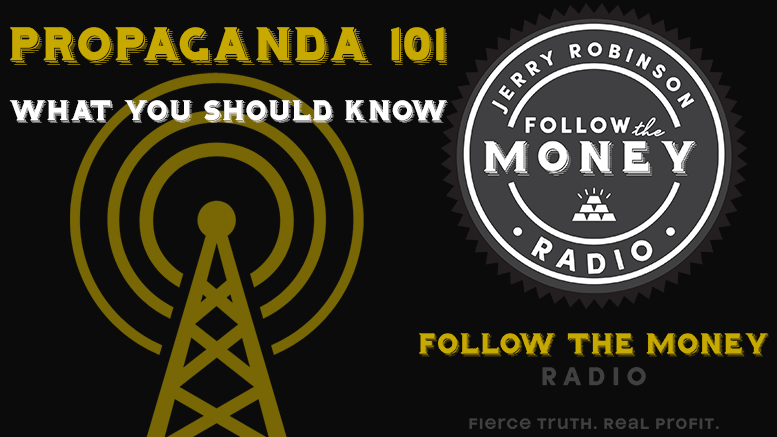 Propaganda 101: What You Should Know
Welcome to this week's edition of Follow the Money Radio!
In this week's broadcast, Jerry Robinson examines the purpose and prevalence of propaganda, and why it's often difficult to recognize. Also, precious metals expert Tom Cloud shares the latest news in gold and silver.>
Subscribe
on iTunes |
Download

Segment 1: The Battle for the Human Mind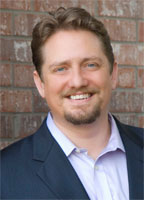 Propaganda is a covert communication method used in leading people to action. It's primary purpose is to reinforce the existing opinions of the masses.
In this segment, Jerry penetrates the invisible fog of propaganda with transparent truth. Highlights include:
The mind-blowing capacity of the brain
Is knowledge accelerating to an "unthinkable" rate?
The ultimate goal of propaganda
But propaganda isn't present in a democracy, right?
The public education system and pre-propaganda
Is propaganda always bad?
TRUE Riches: Jerry's 6-week Bible Teaching Series Reserve your Seat now!
Recommended Resources
Follow the Money VIDEO: A Biblical View of Propaganda
Propaganda: The Formation of Men's Attitudes by Jacques Ellul
Follow the Money VIDEO: Lies, Propaganda, and the 2012 Election
Follow the Money SPECIAL REPORT: Mainstream Media Caught in their Propaganda
TRUE Riches: Jerry's 6-week Bible Teaching Series Reserve your Seat now!
Segment 2: The Precious Metals Market Update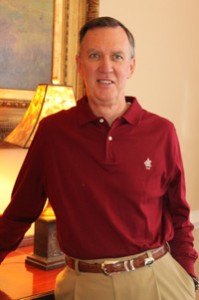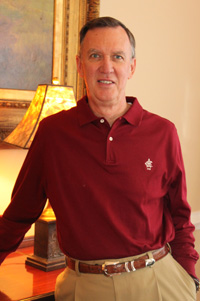 With over 40 years of market experience, precious metals expert Tom Cloud brings us his perspective of what lies ahead for gold and silver. Topics include:

Will the Netherlands and France leave the euro…and the EU?

What do George Soros and Google have in common?
Why you should steer clear of bonds
David Stockman on the coming battle in Washington
The wisdom of owning gold and silver right now
"We're coming into an incredible 45 days in world history"...Tom Cloud
Request your free Gold Investors Kit now
---
Call 800-247-2812 now for the best prices on gold and silver coins and receive Free Shipping & Insurance when you mention FTMDaily.
LEARN TO TRADE

: JOIN OUR TRADING COMMUNITY AND UNLOCK ACCESS!
Join 2 Live Trading Conference Calls w/Jerry Robinson Every Week!

If you enjoyed this week's episode, please share it on Facebook, Twitter, and any other social media outlets. Help us spread the word!
One of the best ways to promote our work is to leave an honest review for Follow the Money Weekly on iTunes! Ratings and reviews are extremely helpful and greatly appreciated! They do matter in the rankings of the show, and I read each and every one of them personally. Thank you for your support! See you next week!

---
Join the FTMDaily Community
Sign up to get the FTMDaily Podcast delivered straight to your inbox


We value your privacy and will never share your email
Recent Podcasts by Jerry Robinson
incoming searches: Jerry Robinson, gold, silver, Tom Cloud, Follow the Money, propaganda, pre-propaganda, human brain, the mind, democracy and propaganda
image credit: Shutterstock