Segment 1: All Bets on Trump
Segment begins at 01:05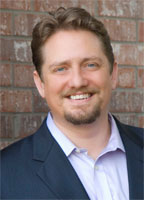 In this segment, Jerry helps us to understand the shift in the economic environment, as President-elect Donald Trump prepares to take office next month, and shares an important lesson on trading psychology. Highlights include:
Musical Chairs: Rising optimism in the most unusual places
Why it's crucial to separate political leanings and feelings from trading
Sheer optimism is the currency of a faith-based economy

Historic Anomaly: Demanding that the present be the minimum (in a finite world)
Takeaway: Proceed with caution, nothing has actually changed yet…
INTRODUCING Jerry's "180 Trading Strategy, Step-by-Step" on January 14, 2017! Sign up here
Recommended Reading
Bankruptcy of our Nation
Market Barometer
Segment 2: ETF Spotlight
Segment begins at 24:40
In this segment, Jerry focuses on India (Ticker: INDY), one of the fastest growing economies in the world. Key points include:
India's massive population of 1.3 billion
Amazon, Google, Facebook, Alibaba all staking claim in India
Increasing household savings in India may begin pouring into markets
SPOTLIGHT: iShares India 50 ETF (ticker: INDY)
Members: 8 Global ETFs formed a new uptrend this week! Non-members: learn more here.
Recommended Reading
ETF Directory
FTMDaily's Sector Rotation ETF Strategy
FTMDaily's Q4 2016 Sector Rotation
Segment 3: The Precious Metals Market Update
Segment begins at 28:36
With over 40 years of market experience, precious metals expert Tom Cloud brings us his perspective of what lies ahead for gold and silver. Topics include:
What does the Deutsche Bank lawsuit mean for silver and gold prices?

Gold premiums skyrocket in China
Drum roll please…IMF (finally!) reports China's gold reserves are up 57% from 2009
The underground forecast for gold and silver
Changes in Sharia Law look promising for gold
India's government invades homes, seizes untaxed gold
Silver bonanza: China's vast solar energy plans
Request your free Gold Investors Kit now
---
Call 800-247-2812 now for the best prices on gold and silver coins and receive Free Shipping & Insurance when you mention FTMDaily.
---
LEARN TO TRADE

: JOIN OUR TRADING COMMUNITY AND UNLOCK ACCESS!
Join 2 Live Trading Conference Calls w/Jerry Robinson Every Week!