I'm going to go out on a limb and make a bold prediction. The 2019 Follow the Money Investing Summit is likely to yield more financial fruit for attendees than all other activities throughout the rest of the year combined! In fact, it will be absolutely impossible to attend this event and not walk away with your financial prospects changed forever.
We invite you to join us on Friday, May 31, 2019 at the Embassy Suites in bustling Rogers, AR to see Jerry Robinson and a host of exciting speakers live at the Follow the Money Summit.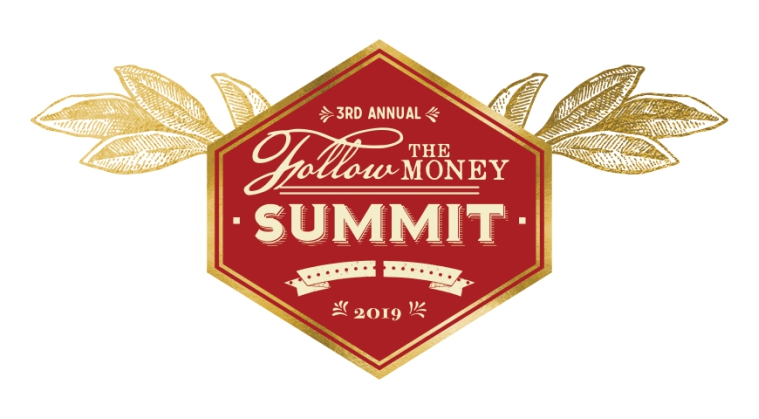 What Attendees Are Saying
Many members have shared how attending this investing summit in the past has been the catalyst for breaking free financially and obtaining the time freedom to pursue life's higher callings.  The wealth generating skills that will be unveiled at the 2019 Summit will equip you with the strategies, wisdom and tools to do the same.
After attending the 2016 Summit, Steve P. learned to handle his stock trading as a business. He experienced the shift in mindset required to trade the trend –not the opinions of others– to extract steady and consistent profits. His wife is now able to stay home and homeschool their children. He tells us that his life would be radically different today had he not been at the investing Summit and that the small travel expenses to attend were recouped many times over.  He is now well on his way to making a full-time income just from his trading business – a goal that previously seemed utterly unrealistic.
As a result of attending the 2018 Summit, Cedric W. was compelled to go deeper and learned the skills to create multiple streams of online income. Now, just 8 months later, he has partnered with FTM member Sean D. to start a simple online business that is supplementing his engineering income. The 2018 Summit was the catalyst for all of this.
Brad S. took his trading to the next level and started a popular trading and investing website.
What will your story be?
With a powerful lineup of speakers, teachings and smaller breakout sessions, this year's Summit promises to be the most powerful yet!
We all have goals and ambitions, but many lack an action plan for achieving them. 2019 Summit attendees will return home with a plan for turning new ideas and insights into fruitful action.
"A goal without a plan is simply a wish."
4 Reasons to Not Miss The 2019 Follow the Money Investing Summit
There are numerous reasons to make attending the 2019 Summit a top priority, but here are the top four.
REASON #1:  Make Lifelong Friendships And Network With Like Minded People
The teachings will be outstanding.  The trading tactics unveiled could potentially change your tax bracket.  The income boosting retirement strategies could revolutionize your golden years.
However, the lifelong friendships that will be forged and the connections that will be made are the top reason to not miss this year's investing summit.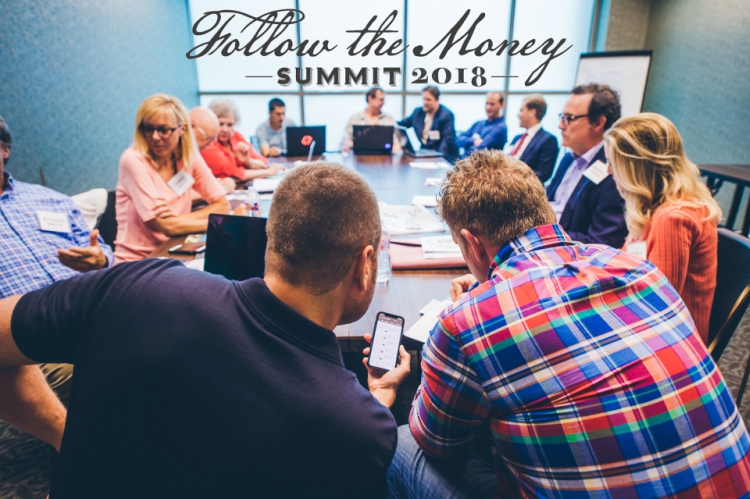 In today's propaganda-laced world, it can be difficult to meet and connect with likeminded people willing to think outside of the box. Having the opportunity to connect in-person with such a vibrant community is a much-needed breath of fresh air!
REASON #2: A Global Shift Is Underway, Presenting Lucrative Opportunities For Those Properly Positioned
This year's Summit theme is "Prepare for Success". Attendees will learn how to handle the rapidly shifting financial landscapes and gain life-changing investing and trading strategies to thrive in any economic climate.
Attendees of the 2019 Summit will walk away with the knowledge and skills to prosper in the turbulent times that lie ahead.
In addition to learning cutting-edge trading and investing insights, this year's Summit will focus specifically on emerging trends, including the rise of China, the declining U.S. empire, the global cannabis boom, the cryptocurrency revolution and much more.
Harnessing just one of these trends has the potential to change your tax bracket.
REASON #3:  Life Change Happens At This Live Event
If you're the typical FollowtheMoney.com member, you are likely driven to be a wise steward of the resources you've been entrusted with.  You have honorable goals, ambitions and reasons for wanting to get ahead financially. You want a good life for your family, but also desire to be an abundant blessing to others.
If that describes you, I can think of no better way to advance towards those goals than to attend this year's Investing Summit.
This year, we are doing something different. We are focusing on action plans. As a result, every person who attends will walk away with physical materials to help them implement what he or she has learned.
"If you always do what you always did, you will always get what you always got."
REASON #4:  Discover A "Hidden Gem" Nestled In The Beautiful Ozark Mountains
After holding last year's Summit in Fayetteville, AR, many attendees were awestruck by the beauty and small town culture of NW Arkansas.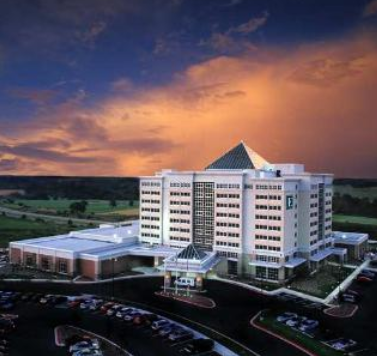 This year's Summit location is the Embassy Suites Northwest Arkansas – Hotel and Spa in Rogers, AR. While here, explore vibrant downtown Bentonville (Wal-Mart's HQ city), enjoy local cuisine and tour the famous Wal-Mart museum.  Take a tour of the University of Arkansas, visit the Botanical Garden of the Ozarks or explore the renown Crystal Bridges Museum of Art. You can also visit the Fayetteville Farmer's Market on Saturday morning.  For nature lovers, take a hiking excursion at Devil's Den State Park or Hobbs Conservation Area.
Also, if you're interested in real estate investing, you will be drawn by the rare combination of rapid growth and relatively inexpensive real estate. Opportunities abound.
How to Attend
We can't wait to meet you face-to-face and see how this year's investing summit will impact your life.
Do not delay. If you are reading this, a small handful of spots remain, but the event is filling up quickly. Learn all the details and register here now. Let this year's Summit be the catalyst for major opportunity and change in your life!
About the author: Jerry Robinson is the founder of FollowtheMoney.com, author of the best-selling book Bankruptcy of Our Nation, and a veteran Trend Trader.