For Platinum Members Only (Member Login)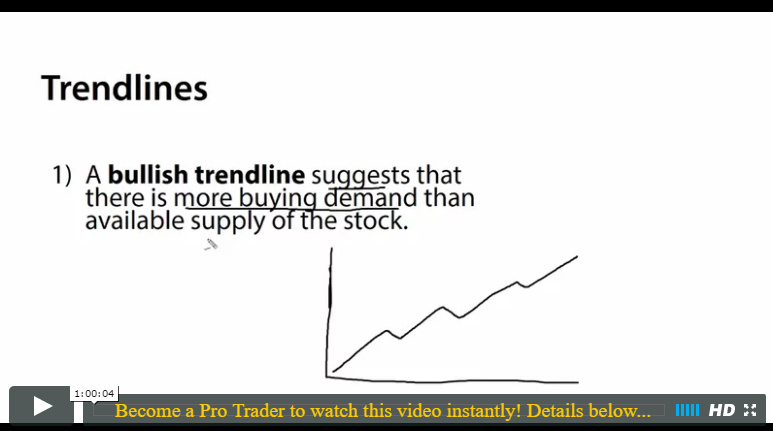 Topics Covered on this video conference call (in order)
Understanding Trends and Trendlines – A Lesson from a Veteran Trader.

Fundamental vs. Technical Analysis
3 Assumptions of Technical Analysis
Understanding trends in stock prices
Identifying a trendline on a chart
How to use the three timeframes when identifying trends
How to forecast stock movements with trendlines
Member Questions Answered on Today's Video
What are your thoughts on Twitter's (TWTR) jump in price this morning?
How do you create the trendlines on the chart in Trigger Trade Pro?
How do you determine the most you would pay for a stock (max buy price)?
What, in your opinion, will be the impetus for water stocks to break out?
I have a January put on Deutsche Bank AG (DB). I sold half of my shares for 50% profit. Do you think it's time to cash in the rest?
I am considering a long-term put on Capital One (COF). Can you provide your thoughts on this potential trade?
Do you track Mobileye (MBLY) in your SmartScore Ranking system? If so, what are your thoughts on this company as a potential trade?
Become a Platinum member to See the Full Video Instantly
And get access to our LIVE conference call video every Tuesday with Jerry Robinson

Choose your plan:
(Get 2 months free when you pay for the whole year!)
Limited Time Discount – Get 25% Off All Memberships For Life!
Use Coupon Code: SAVE25

DISCLAIMER: The services provided in the Platinum member membership are intended only to provide information. Trading involves risk. Decisions to buy, sell, hold or trade in stocks, futures, securities, and other investments involve risk and are best made based on the advice of qualified financial professionals.