For Platinum member Members Only (Member Login)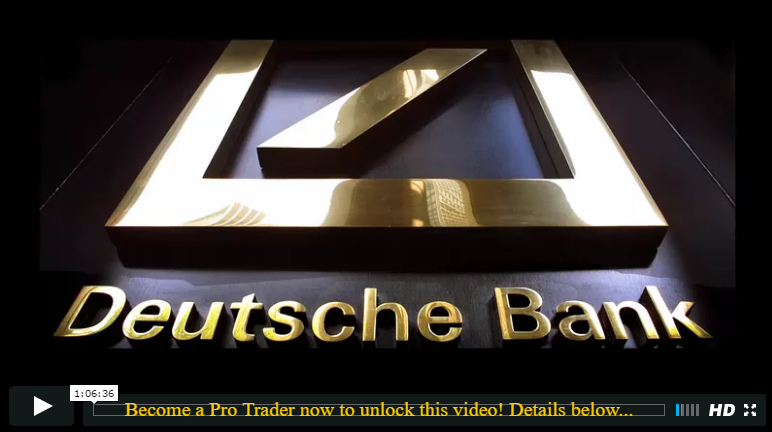 Topics Covered on this video conference call (in order)
Deutsche Bank + A Lesson on Derivatives. Jerry Robinson discusses the current crisis situation surrounding Germany's top bank and explains financial derivatives in a way that everyone can understand.
Today's Charts to Watch. We are keeping an eye on the following 16 stocks and ETFs for potential trading opportunities:

The Home Depot, Inc. (HD)
Hormel Foods Corp. (HRL)
Air Products and Chemicals, Inc. (APD)
And 13 more!
Member Questions Answered on Today's Video
When you trade the ProShares Short S&P500 ETF (SH) and the Volatility ETF (VXX), do you buy the shares or options on the shares?
Are you getting out of your long positions in anticipation of a market downturn next week?
Where do you find upgrades and downgrades on stocks?
How much do you increase your stop losses when a stock trade has gone up?
Become a Platinum member to See the Full Video Instantly
And get access to our LIVE conference call videos every Tuesday and Friday with Jerry Robinson

Choose your plan:
(Get 2 months free when you pay for the whole year!)
Limited Time Discount – Get Your First Month for Only $1!
Use Coupon Code: PROTRADE1 (Offer expires September 30 at midnight; valid only on the $59 option)

DISCLAIMER: The services provided in the Platinum member membership are intended only to provide information. Trading involves risk. Decisions to buy, sell, hold or trade in stocks, futures, securities, and other investments involve risk and are best made based on the advice of qualified financial professionals.