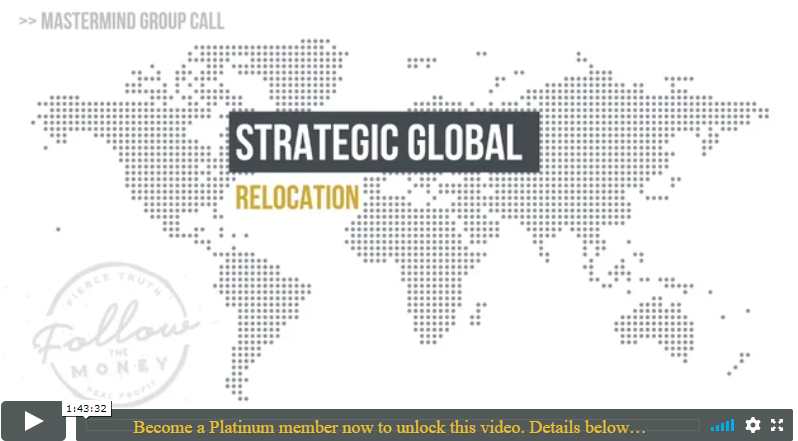 Strategic Global Relocation + China Goes "All In" On Blockchain
Video Summary
In the wake of the economic devastation in the U.S. from the coronavirus, trading coach Jerry Robinson shares his thoughts on global relocation and later, he examines China's aggressive advancements in blockchain technology. (Exclusively for Platinum members)
Table of Contents:
00:10 – Introduction/Important Disclaimer
00:55 – The Six-Month Switching Strategy ends today
03:23 – Dividend Aristocrats and Rising Star Watchlist updates for May
05:54 – Why the current pullback might have made sense – the Fibonacci retracement
08:25 – Trump threatens new tariffs on China
09:45 – The capitalism vs. socialism debate is gone
11:45 – The threat of China will likely dominate the 2020 election
20:35 – Why Immigrate from the US? Here are 10 reasons…
43:12 – 15 countries we are considering
51:45 – A brief discussion of our top two countries right now
1:10:27 – China goes "all in" on Blockchain – key takeaways
1:21:25 – Five big potential winners in this environment of poor monetary policies
1:26:10 – Jerry's personally weighted holdings right now
Become a Platinum Member here and instantly unlock this full mastermind group session — and our vast archive of past Mastermind calls designed to help you become a better investor and trader!
When you become a Platinum Member, you will get access to ALL of our research and member services.

DISCLAIMER: The services provided in the Platinum Membership are intended only to provide information. Trading involves risk. Decisions to buy, sell, hold or trade in stocks, futures, securities, and other investments involve risk and are best made based on the advice of qualified financial professionals.