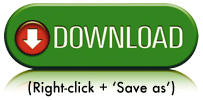 Stock Trading Bootcamp: Part 3
Plus, an update on Jerry Robinson's Trigger Trading
_________________________________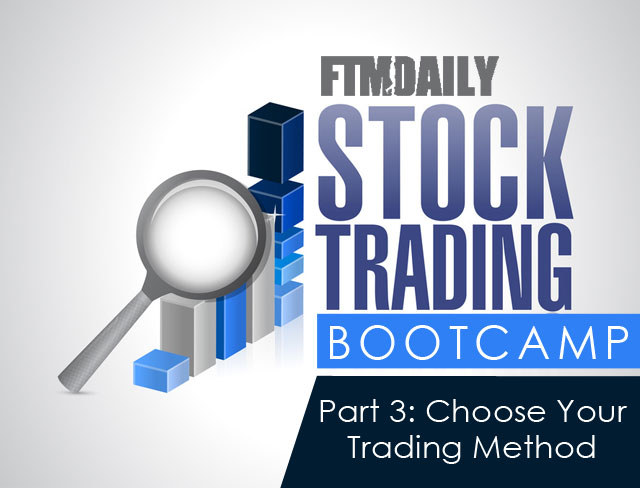 Welcome to Part 3 of our 2014 Stock Trading Bootcamp podcast series!
In our last podcast, Jerry Robinson shared with you the three steps to setting up your online trading account.
Listen to Stock Trading Bootcamp: Part 2 (Setting Up Your Trading Account) >>
In today's podcast, Jerry explains three different approaches that he personally uses when trading stocks.
Position Trading
Swing Trading
Day Trading
In addition to explaining each of these trading methods, Jerry Robinson also introduces some basic concepts from Dow Theory to explain how traders use trends to identify opportunities in the market.
---
Silver Set for Double Digit Gains
Tom Cloud – Precious Metals Advisor

Tom Cloud joins us for the latest in the gold and silver markets and shares some of the fundamental and technical factors that are affecting prices right now.
Tom Cloud:"Silver did not fare quite as well [as gold], as it only went up 3% for the first quarter, but once again, if you multiply that by four, that's going to be a double digit year."
Read or print the entire audio transcript here >>
View Our Current Specials for Silver, Gold, Platinum and Palladium
Precious Metals Investing 101 – Free Educational Resources
Click here for access to over 10 hours of free precious metals investing educational resources >>
---
Trigger Trade Report

Next, Jennifer Robinson is here to update our FTM Insiders on our Trigger Trading activity for the past two weeks. We sold out of seven positions during this time, four making profits and three trades losing value, including GLW for a 5.21% profit, CRL, which experienced a 2.40% loss, and NSC for a 1.67% gain! We still have seven stocks in play (including EWW, UP 1.27%, & SID, currently up 1.13% from the trigger price), and are awaiting Jerry's trigger price on two other stocks.
Recent Trigger Trade Performance
| Ticker | Buy Date | Buy Price | Sell Date | Sell Price | Days Held | Profit/Loss % |
| --- | --- | --- | --- | --- | --- | --- |
| KEG | 3/27/14 | $9.15 | 4/3/14 | $9.16 | 6 | 0.10% |
| KERX | 3/31/14 | $17.39 | 4/3/14 | $16.65 | 4 | -4.25% |
| GLW | 3/26/14 | $20.34 | 4/2/14 | $21.40 | 6 | 5.21% |
| NSC | 3/5/14 | $95.03 | 3/28/14 | $96.62 | 18 | 1.67% |
| HP | 3/21/14 | $105.03 | 3/28/14 | $106.75 | 6 | 1.63% |
| CRL | 3/21/14 | $61.59 | 3/28/14 | $60.11 | 6 | -2.40% |
| GURU | 2/18/14 | $25.36 | 3/27/14 | $24.35 | 28 | -3.98% |
View More Stock Trading Performance Results >>
Subscribe Now and Get Jerry Robinson's Daily Stock Trading Ideas >>

---
INVESTING IDEA OF THE WEEK >>
Jay Peroni – Certified Financial Planner
China is one of my favorite emerging economies. Right now, it is facing a critical economic structure adjustment following ten years of double-digit growth. This makes it a prime opportunity for investors who know which sectors to focus on in China.
China is on the paths of urbanization and in the process of an industrial revolution. Currently, more than half of its population lives in rural areas and it is expected that at least 700 million Chinese will change its lifestyle. This presents opportunities to capture changes in eating, drinking, dressing, traveling, housing, and technology. This presents many potential investment opportunities for diligent investors. Vipshop Holdings Ltd. (VIPS), an online discount retailer for brands, is a great way to cater to this rising trend!
BOTTOM LINE: Vipshop (VIPS) is a great way to gain exposure to the rising Chinese middle class. It offers impressive growth at a reasonable valuation. My 12-month price target is $200/share representing a potential 30% gain from current levels.
Disclaimer: Investing involves risk. Always do your own due diligence and consult a trusted financial professional before making any investing or financial decisions. Jay Peroni is a Certified Financial Planner and is part of our Christian Advisor Referral. FTMDaily is affiliated with Jay Peroni and Faith Based Investor, LLC.
---
Recent Podcasts by Jerry Robinson
---
DISCLAIMER: The above trading ideas are from my own personal stock watchlist and are for educational and informational purposes only. They are NOT specific buy recommendations. Trading stocks is risky and you could lose all of your money. Trade at your own risk. Jerry Robinson is not an investment advisor. You should always consult a trusted financial services professional before making any financial or investment decisions. READ FULL DISCLAIMER.
---