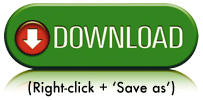 In previous articles and podcasts, host Jerry Robinson has explained the insidious nature of America's relationship to modern-day Israel, especially as it pertains to the petrodollar system.
On today's podcast, Jerry explores how America is profiting from the oil under the ground of "Greater Israel" and sharing those profits with Muslim leaders – Israel's sworn enemies.
Jerry also discusses how America's friendship with Saudi Arabia is all about money and oil, with specific mention of the new Saudi King Salman, who has known ties to terrorism.
Finally, Precious Metals Advisor, Tom Cloud, alerts gold and silver investors to upcoming events in Europe and in the United States that could have a big impact on the price of metals in the near-term.
ON TODAY'S PODCAST, YOU WILL LEARN MORE ABOUT:
– How the West divided the land of Greater Israel
– What exactly is the Petrodollar System?
– Why America loves the new king of Saudi Arabia (even though he has ties to terrorism)
– How the Petrodollar System is connected to the Biblical land of Greater Israel
– Why the West should not be applauded for its role in shaping modern-day Israel (if you believe the Bible)
– Precious Metals Alert: How the troubles in Europe could spell gain for gold investors
Right click and save as to download this episode to your computer.
LINKS AND RESOURCES MENTIONED IN THIS EPISODE:
– Dividing the Land of Israel for Gain
– Saudi Arabia's New King Helped Fund Radical Terrorist Groups
– New Saudi King Was Major Supporter of Al Qaeda
– Sentenced for Insulting Islam, Saudi Blogger Gets First 50 of 1,000 Lashes
– Preparing for the Collapse of the Petrodollar System (4-Part Article Series by Jerry Robinson)
– Today's Sponsor, Tom Cloud, provides a FREE Precious Metals Investor Kit – Download Now
Listen to This Week's Podcast on Youtube
THANKS FOR LISTENING!
Thanks for joining me again this week. Have something you'd like to share with me or one of our guests? Leave a note in the comment section below!
If you enjoyed this episode, please share it on Facebook, Twitter, and any other social media outlets. Help us spread the word!
Also, please leave an honest review for Follow the Money Weekly on iTunes! Ratings and reviews are extremely helpful and greatly appreciated! They do matter in the rankings of the show, and I read each and every one of them personally.
Thank you for your support! See you next week!
EXPANDED SHOW NOTES FOR SUBSCRIBERS
Unlock Today's Expanded Show Notes FREE!
And Get Access to Jerry's Chart of the Day

Create Your Free Account and Get Instant Login Access to FTMDaily.com!
Do not fill out this form if you are a paid subscriber. You already have access to this content.
Login now
If you are a subscriber, log in here.
---
Free Precious Metals Investing Resources >>

Click here for over 10 hours of free precious metals investing educational resources >>
---
Recent Podcasts by Jerry Robinson
---