Podcast: Play in new window | Download () | Embed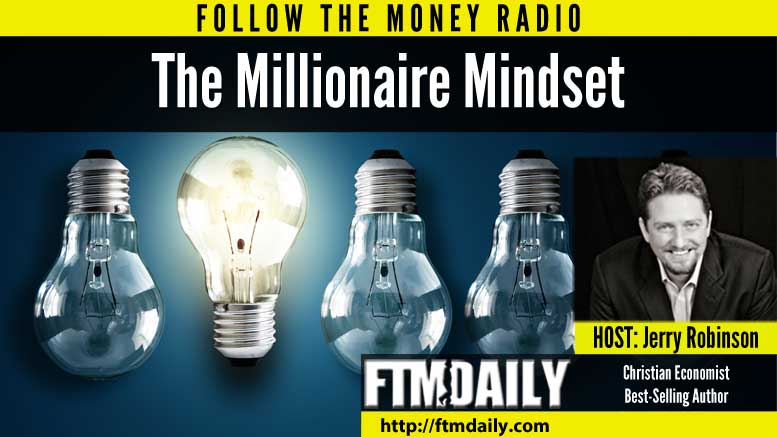 The Millionaire Mindset
Welcome to this week's edition of Follow the Money Weekly Radio!
In this week's broadcast, Christian economist Jerry Robinson examines 10 attitudes that separate millionaires from the middle class. Later, an interview with Richard Wolff on the popularity of Bernie Sanders among millennials. Enjoy the show!
Subscribe/Download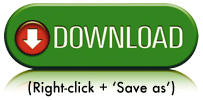 Segment 1: What Jerry Thinks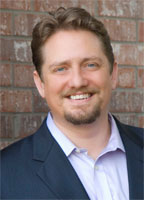 The Top 10 Distinctions Between Millionaires and the Middle Class
Christian economist Jerry Robinson opens today's show with with 10 attitudes that separate millionaires from the middle class. Listen now!
10. Millionaires think long-term. Middle class think short-term.
Many are living paycheck to paycheck. Most families have two or three income streams (and two of those are from jobs working for other people). Millionaires think in terms of years and decades, and they have patience. Impatience is a liability in the middle class.
9. Millionaires talk about ideas. Middle class talks about things and other people.
The smartest guy in the room is the one asking questions. He talks about ideas. Those in the middle class spend their time dwelling on and talking about "things" and "other people."
What do you spend your time talking about?
8. Millionaires embrace change. Middle class is threatened by change.
Change brings opportunity for growth. Middle class sees change as something that will rock the boat. Resistance to change prevents us from gaining learning and growth.
7. Millionaires take calculated risks. Middle class is afraid to take a risk.
Furthermore, the middle class takes on uneducated and exorbitant risks (think casinos, penny stocks, etc). Those with financial wisdom understand that risk and reward are two sides of the same coin, but they always carefully calculate their risk and take steps to manage that risk. The middle class also avoids calculated risks out of a fear of failure.
6. Millionaires continually learn and grow. Middle class thinks learning ended with school.
Wise people understand there is so much that they don't know, and so they are constantly on a quest to gain more knowledge and wisdom. Socrates was dubbed the the wisest human because he knew that there were always wiser people that he could learn from. The secret to knowledge is being a lifelong learner.
5. Millionaires work for profits. Middle class works for wages.
Middle class works for just enough to get by, but not enough to allow you to retire early. If you have a rental house and inflation increases 10%, you have the power to raise your rents by 10%. If you produce a widget, you can also raise the price of that widget with inflation. But as an employee, you don't have the power over your wages.
4. Millionaires believe they must be generous. Middle class believe they don't have the means to give.
Robert Kiyosaki said in one of his books that if you want to get ahead financially, you must give money away. Not unwisely just giving money to anyone, but you must be willing to give some of your profits away to individuals who can help you grow and improve your business. Further, I believe that we will reap what we sow in the afterlife, and so when we give on this earth, it will repay us in the life to come.
3. Millionaires have multiple sources of income. Middle class has only one or two sources.
Diversification is not just a sound strategy for investments, but also for income sources. Millionaires take the cash that they already have and deploy it into assets that will produce even more income streams.
2. Millionaires focus on increasing their net worth. Middle class focuses on increasing their paychecks.
Millionaires work smarter, not harder. As the paycheck increases, (even for those who have very large paychecks from their employers), so does the tax bill.
When a millionaire's income rises, it doesn't mean that their spending goes up. Those in the middle class almost always spend more (i.e. upgrade their lifestyles) when their income goes up.
1. Millionaires ask themselves empowering questions. Middle class asks themselves disempowering questions.
Ask and you will receive is a true concept. Learning to ask yourself questions that will stretch and challenge you will allow you to break free from the rat race. Here are two examples:
– How can I double my income this year? (Empowering question)
– How can I get enough money to pay my bills this month? (Disempowering question)
– How can I make one million dollars doing what I love? (Empowering question)
– How can I get my boss to give me a raise? (Disempowering question)
9 Empowering Questions to Ask Ourselves
1. What kind of person do I want to be?
2. Why do I want to be that kind of person?
3. How can I become that kind of person?
4. What do I want to do?
5. Why do I want to do it?
6. How can I do it?
7. What do I want to have?
8. Why do I want to have it?
9. How can I create it?
This list is taken from a book by Keith Cameron Smith entitled: The Top 10 Distinctions Between Millionaires and the Middle Class.
Segment 2 Interview: Richard Wolff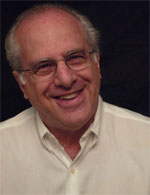 Bernie Sanders, Donald Trump, and the Future of 'Democracy
In this segment, Prof. Richard Wolff joins us to explain the widespread popularity of Bernie Sanders among the millennial generation. Listen now!
Segment 3: Precious Metals Market Update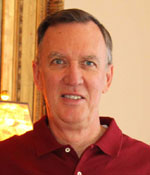 Precious Metals Market Update With Tom Cloud
Precious metals advisor Tom Cloud joins Jerry Robinson to discuss the latest market events impacting the price of gold and silver.
Segment 4: Listener Question and Final Word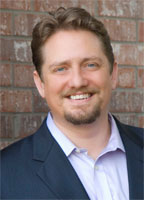 What is your life's purpose?
In this closing segment, Jerry Robinson answers listener questions and provides his final word.
Q: I really enjoyed your discussion on last week's podcast about how our profession is separate from our greater life's purpose. My question is: What is your own personal life purpose, and can you explain how you keep the two separate? – John, Singapore
A. My ultimate life purpose is Biblical teaching and Christian ministry. Stock trading, real estate, affiliate marketing, and other streams of income are not my life's purpose. Instead, they merely serve to finance and fuel my greater life's purpose!
Thanks for joining me again this week! I am honored to speak into your life each and every week. I also love to hear from all of our many listeners around the world. (At last count, the FTMWeekly podcast is downloaded in more than 100 countries every week!) Do you have a comment or a question about something you heard on this week's show? Submit your question below and as a "thank you" I will send you a special 38-page report I wrote that is entitled: The Hidden History of the Federal Reserve.
Submit your question/comment below
Finally, if you enjoyed this week's episode, please share it on Facebook, Twitter, and any other social media outlets. Help us spread the word!
One of the best ways to promote our work is to leave an honest review for Follow the Money Weekly on iTunes! Ratings and reviews are extremely helpful and greatly appreciated! They do matter in the rankings of the show, and I read each and every one of them personally.
Thank you for your support! See you next week!

Recent Podcasts by Jerry Robinson
incoming searches: douglas rushkoff, throwing rocks at the google bus