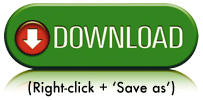 Four Crucial Investing Insights for 2015
Plus, what lies ahead for the eurozone
FTMDAILY.COM – On today's podcast you will learn:

– What three time-tested stock market cycles could mean for U.S. stocks in 2015…

– An unusual explanation for why Saudi Arabia is allowing oil prices to collapse…

– What the January Effect is, and what it means for the stock market in 2015…

– Why JP Morgan is loading up on physical silver…

– The one Islamic leader that you must pay close attention to in 2015…

Plus, host Jerry Robinson explores the controversial Keystone XL pipeline, the upcoming Greek elections, and much, much more!

Special guests: Tom Cloud (Precious Metals Advisor) + Thomas Cloud, Jr. (Certified Financial Planner)

See today's full show notes below…

Get free access to today's show notes here. If you are a subscriber, log in here.