Platinum member Mastermind Group - Blockchain Investing Made Easy with ETFs

Plus, can a government shutdown ever be considered good?
 Learn more
in this members-only video.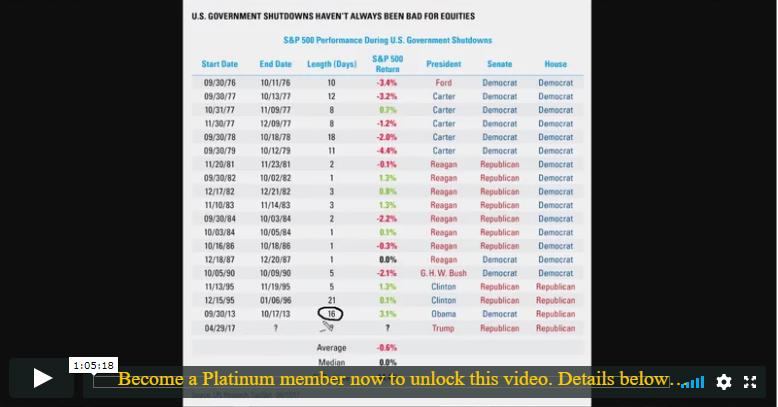 Become a Platinum Member now and instantly unlock this full mastermind group session!
When you become a Platinum Member, you will get access to our LIVE Platinum member Mastermind Group every Friday with Jerry Robinson


Topics covered on this video coaching call (in order)
Join Trading Coach Jerry Robinson for a discussion of the current wild ride in cryptocurrencies, as well as the adjustment of some of our price targets in our 2018 Cryptocurrency Portfolio. Later, what's going on with Bitconnect?
As threats of another government shutdown hold today's headlines, Jerry shares a chart of previous shutdowns and how each impacted the markets. Also, a hint of the rich teachings we have planned for the 2018 Follow The Money Summit!
Become a Platinum Member now and get new uptrend and downtrend alerts on any exchange-listed U.S. stock or ETF! Our trading platform is simple to learn and will help keep you on the right side of the  trend! Let us teach you how to trade the right way! Learn more here...
DISCLAIMER: The services provided in the Platinum Membership are intended only to provide information. Trading involves risk. Decisions to buy, sell, hold or trade in stocks, futures, securities, and other investments involve risk and are best made based on the advice of qualified financial professionals.