Podcast: Play in new window | Download (Duration: 52:51 — 96.8MB) | Embed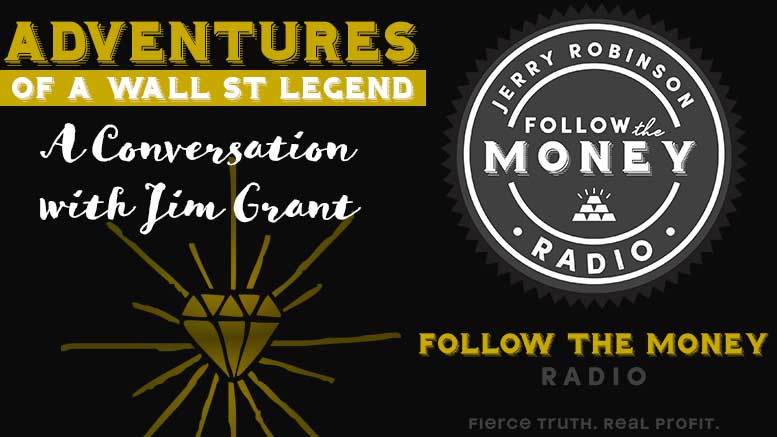 PODCAST: Adventures of a Wall Street Legend
Welcome to this week's edition of Follow the Money Radio!
In this week's broadcast, host Jerry Robinson welcomes American author, educated historian, and publisher James Grant (Grant's Interest Rate Observer) to discuss his fascinating book, "Bernard Baruch: The Adventures of a Wall Street Legend". Also, Tom Cloud reports on recent news in gold and silver.
Subscribe
on iTunes |
Download

Segment 1: An Introduction to Bernard Baruch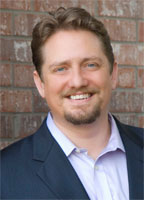 In this segment, Jerry Robinson introduces us to legendary trader Bernard Baruch, and provides his signature commentary on recent market activity. Highlights include:
Who was Bernard Baruch?
The soaring European market
The populist and the stock market
A brief performance review of select sectors
Trader Profile: Bernard Baruch (By Jerry Robinson)
From our Follow the Money Archives
PODCAST: What is Trading? (in 1 minute)
Learn the Basics of Online Stock Trading
MAY SPECIAL: TRY ANY OF OUR MEMBERSHIPS AND GET 25% OFF THE FIRST YEAR!
Use Coupon Code: 25OFF
Offer Expires 5/31/2017

Segment 2: Bernard Baruch: The Adventures of a Wall Street Legend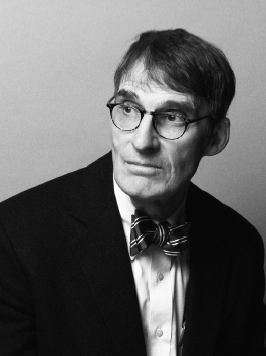 Jerry is joined by James (Jim) Grant, an American author, publisher, educated market historian, and the founder of Grant's Interest Rate Observer, for a highly insightful, stimulating discussion of the Fed, interest rates, and Jim's timeless biography of Bernard Baruch. Key points include:

Bernard Baruch's stunning market agility

Baruch's illustrious success (without modern technology)
So Jim, if you were the Fed Chairman...
"Interest rates are the most critical prices in capitalism"
The interest rate "hall of mirrors"
What will be the catalyst for a break in this market?
The collision between President Trump and his promises
"Stock picking is in a bear market"
Recommended Links
Bernard Baruch: The Adventures of a Wall Street Legend by James Grant
Grant's Interest Rate Observer
From our Follow the Money Archives
PODCAST: Exposing the Creature from Jekyll Island
PODCAST: An Update on the Creature from Jekyll Island
SPECIAL REPORT: The Hidden History of the Federal Reserve
INFOGRAPHIC: It's Time to End the Fed
INTERVIEW: Jerry Robinson Rips Fed, U.S. Warfare State
Segment 3: The Precious Metals Market Update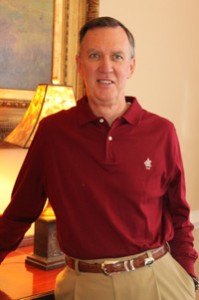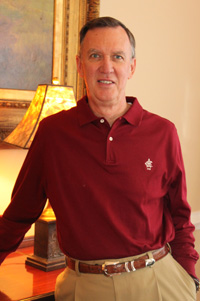 With over 40 years of market experience, precious metals expert Tom Cloud brings us his perspective of what lies ahead for gold and silver. Topics include:

Debt ceiling raised $1.1 trillion (here we go again!)

The overweight, swelling bull in the China shop
Euphoric stock market selling at 29x earnings
Reality Check: Are you diversified enough?
China continues amassing gold...can anyone say "gold-backed currency"?
Request your free Gold Investors Kit now
---
Call 800-247-2812 now for the best prices on gold and silver coins and receive Free Shipping & Insurance when you mention FTMDaily.
Segment 4: The Final Word
Jerry closes out today's show with a reminder of the wisdom of King Solomon, an encouraging word, and an effective course of action.
Recommended Links
How to Pay Off Debt... Fast! 5 Steps to Debt Freedom (FREE REPORT!)
If you enjoyed this week's episode, please share it on Facebook, Twitter, and any other social media outlets. Help us spread the word!
One of the best ways to promote our work is to leave an honest review for Follow the Money Weekly on iTunes! Ratings and reviews are extremely helpful and greatly appreciated! They do matter in the rankings of the show, and I read each and every one of them personally. Thank you for your support! See you next week!

---
Join the FTMDaily Community
Sign up to get the FTMDaily Podcast delivered straight to your inbox


We value your privacy and will never share your email
Recent Podcasts by Jerry Robinson
incoming searches:Jerry Robinson, James Grant, Grant's Interest Rate Observer, Bernard Baruch: The Adventures of a Wall Street Legend, the Fed, interest rates, Tom Cloud, Follow the Money