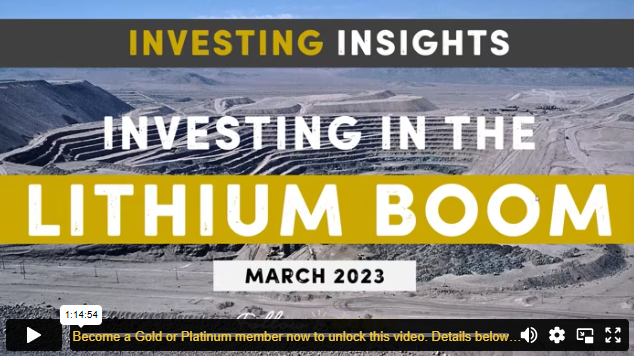 (Recorded on 03/7/23)
Topics covered on this video coaching call
In this special video presentation, trading coach Jerry Robinson provides an updated review and outlook of the booming lithium/EV market. Later, an update on our new Dividend Aristocrat Leaderboard.
Included in this video:
– Lithium 101: What is it?
– The top lithium producers + end-users
– Lithium price + price outlook
– The Hydrogen Rainbow
– Our Top 7 Lithium Stocks (ranked by Smartscore)
– NEW! Dividend Aristocrats Leaderboard
– ETF Trend Leaders vs. ETF Momentum Leaders
– And much more!
Enjoy live group coaching calls with Jerry Robinson every Tuesday morning when you become a member of our global investing/trading community
Our premium investing and trading tools along with our proprietary market research are used by both professional and individual investors and traders
Jerry's weekly coaching calls include actionable ideas on stocks, ETFs, cryptos, real estate, commodities, and more!

DISCLAIMER: The services provided in our memberships are intended only to provide education and information. Trading and investing involves risk. Decisions to buy, sell, hold or trade in stocks, futures, securities, and other investments involve risk and are best made based on the advice of qualified financial professionals.