Live Coaching Video - U.S. Dollar Tanks on Potential Debt Ceiling Repeal
Plus, do you know why the debt ceiling always has to go up? Learn more in this members-only video.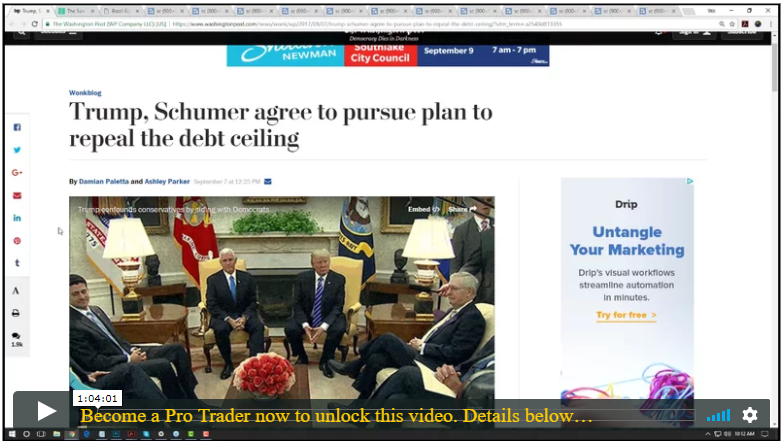 Become a Platinum member now and instantly unlock this full trading coaching call on video!
When you join our Trading Community, you will get access to our LIVE group coaching calls every Tuesday and Friday with Jerry Robinson


Topics covered on this video coaching call (in order)
Join Trading Coach, Jerry Robinson, for a discussion of the shakeup in the Fed, the beatdown of the U.S. dollar, and the latest new uptrends in commodities. Later, Junior Trend Analyst Steve Penny explains what happens when the extraction cost of commodities exceeds the market price.
On today's coaching call, Jerry shares how to identify trading ideas with Profit Trakker and highlights the value of our Nightly Trading Report, especially for new traders. Also, Steve demonstrates how he uses Profit Trakker to signal when to enter/exit his precious metals trades.
Become a Platinum member now and get new uptrend and downtrend alerts on any exchange-listed U.S. stock or ETF! Our trading platform is simple to learn and will help keep you on the right side of the trend! Let us teach you how to trade the right way! Learn more here...
JOIN JERRY for an online LIVE Bible teaching series this Sunday, September 3rd, at 10am CDT. Register here now! (Seats are limited.)
DISCLAIMER: The services provided in the Platinum member membership are intended only to provide information. Trading involves risk. Decisions to buy, sell, hold or trade in stocks, futures, securities, and other investments involve risk and are best made based on the advice of qualified financial professionals.