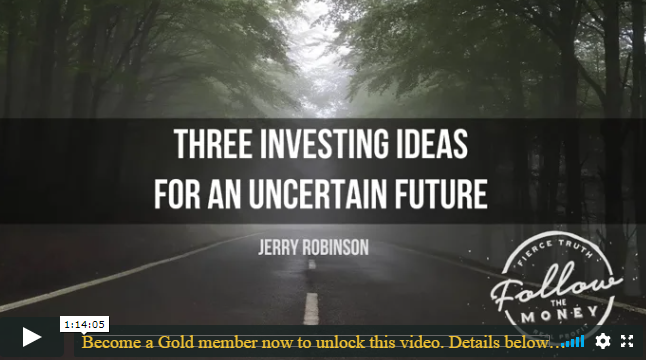 Topics covered on this video coaching call
On today's call, trading coach Jerry Robinson explains the current economic crisis in stark terms and shares three attractive investing ideas for an uncertain future.
Table of Contents:
00:10 – Introduction/Important Disclaimer
02:56 – We have the largest economic crisis since the 1930s
06:30– We have reckless monetary/fiscal policies; it's a central banker's delight
11:36 – Unsustainable debt levels
12:02 – Extreme (and growing) income equality with hardly any resistance from the U.S. taxpayer
17:27 – This chart shows the amazing resilience (aka Fed intervention) of this market in the face of an enormous economic crisis
25:41 – Exposure outside of the U.S. market may be wise because volatility is very likely to come
28:34 – Three investing ideas for well-positioned assets in the middle of this economic tsunami
1:01:29 – Q&A
Become a Gold or Platinum Member now and instantly unlock this private group coaching session!
When you become a member, you will get access to our LIVE Private Group Coaching calls with Jerry Robinson


DISCLAIMER: The services provided in the Gold Membership are intended only to provide information. Trading involves risk. Decisions to buy, sell, hold or trade in stocks, futures, securities, and other investments involve risk and are best made based on the advice of qualified financial professionals.