Live Coaching Video - Charting the Markets
Don't get side-tracked - hop aboard the train of trading success! Learn more in this members-only video.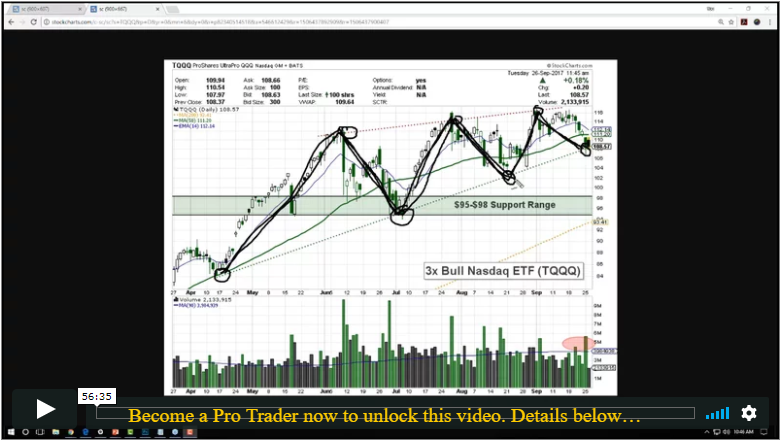 Become a Platinum member now and instantly unlock this full trading coaching call on video!
When you join our Trading Community, you will get access to our LIVE group coaching calls every Tuesday and Friday with Jerry Robinson


Topics covered on this video coaching call (in order)
Join Trading Coach Jerry Robinson for a brief discussion of the future of renewable energy and China's involvement. Later, a particularly interesting look at using leverage to maximize trading profit potential.
Jerry begins today's call with a reminder to always do your own due diligence before investing your hard-earned cash, including consulting a trusted financial advisor. Also, Jerry charts the markets, reviews our daily trading ideas, and answers member questions.
Become a Platinum member now and get new uptrend and downtrend alerts on any exchange-listed U.S. stock or ETF! Our trading platform is simple to learn and will help keep you on the right side of the trend! Let us teach you how to trade the right way! Learn more here...
DISCLAIMER: The services provided in the Platinum member membership are intended only to provide information. Trading involves risk. Decisions to buy, sell, hold or trade in stocks, futures, securities, and other investments involve risk and are best made based on the advice of qualified financial professionals.