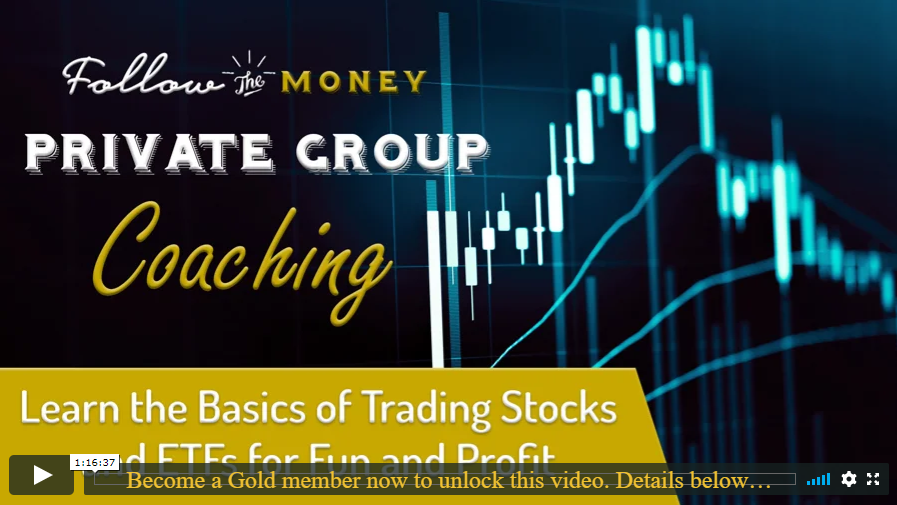 Topics covered on this video coaching call
On today's call, trading coach Jerry Robinson discusses the present state of the financial markets. Also, an important update on precious metals, USD, cryptos, and several stocks/ETFs.
Table of Contents:
00:15 – Introduction/Important Disclaimer
04:59 – Markets are entering the historically tough stretch
07:06 – Corporate socialism is alive and well (aka appeasing the temper-tantrums)
13:25 – The Fed insulates Wall St. from economic reality
16:03 – An important pattern that often develops on Fridays and the following Mondays
18:30 – China's significant economic advantages over the U.S. that no one is talking about
21:21 – Chinese tech stocks are beating U.S. tech stocks over the last 12 months
23:31 – Weakening U.S. dollar at key support; yields sinking
27:35 – Physical gold at all-time high; silver surges
34:47 – Bitcoin futures draw record open interest
38:08 – An update on our latest crypto pick
50:42 – A brief review of The Robinson Report
54:14 – 18 stocks to watch: Rising Star Watchlist for August 2020
58:36 – Other stocks/ETFs on our radar
1:04:23 – Q&A
1:09:00 – SmartScore Rankings: A helpful investment research tool
Become a Gold or Platinum Member now and instantly unlock this private group coaching session!
When you become a member, you will get access to our LIVE Private Group Coaching calls with Jerry Robinson


DISCLAIMER: The services provided in our memberships are intended only to provide education and information. Trading involves risk. Decisions to buy, sell, hold or trade in stocks, futures, securities, and other investments involve risk and are best made based on the advice of qualified financial professionals.