For Gold member Members Only (Member Login)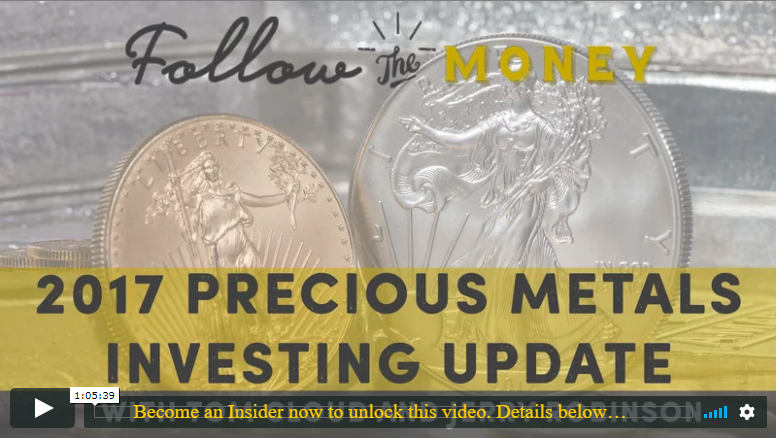 Topics Covered on this video coaching call (in order)
Economist and Trading Coach Jerry Robinson is joined by Precious Metals Expert, Tom Cloud, to discuss his recent trip to Europe. With over 40 years of experience and highly reputable precious metals colleagues around the world, Tom brings us his insight into the future of the precious metals markets, as well as compelling news regarding cryptocurrencies. Here are the video highlights:
All eyes on Washington. With a lengthy and critical September agenda, the pressure is on Congress. Will they get the job done this time… in time?
America – through the lens of Europe. You may be surprised by what our European counterparts are thinking, saying, and doing about the U.S. economy, the U.S. stock market, and the U.S. dollar.
China vs. the (U.S.) petrodollar. With a crude oil futures contract priced in yuan and convertible into gold, China is making the move away from the U.S. dollar much easier for Russia, Iran, and other countries under/facing U.S. sanctions. Is this the beginning of the end for the petrodollar?
The unprecedented pummeling of the U.S. Dollar. Never in the history of the first 6 months of any American President has the dollar declined as much as it did with President Trump. As the dollar continues its relentless descent, is the bottom in sight?
Will we see a gold-backed cryptocurrency?

Tom brings us the very latest news about the progress and reality of this endeavor.
Become an Gold member to See the Full Video Instantly
And get access to our LIVE coaching call videos every month with Jerry Robinson

Choose your plan:
(Get 2 months free when you pay for the whole year!)

DISCLAIMER: The services provided in the Gold member membership are intended only to provide information. Trading involves risk. Decisions to buy, sell, hold or trade in stocks, futures, securities, and other investments involve risk and are best made based on the advice of qualified financial professionals.