| | |
| --- | --- |
| | |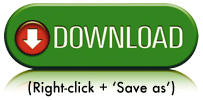 _________________________________
10 Steps To Starting An Online Business
…Plus, Commentary on This Week's Federal Reserve Announcement

On this week's program, Jerry Robinson, along with co-host Jennifer Robinson, will tackle the latest headlines on the U.S. economy and from around the globe. Topics include this week's official statement from the Federal Reserve Open Market Committee, a brief update on the 2012 presidential election outlook, and why you should pay attention to the news on June 28. 
Later, Jerry opens up about his latest online business and shows you a case study of how to be successful in creating extra income on the web. We provide you with 10 steps to starting an online business. If you are looking to start an online business, or if you have an online business, you won't want to miss this information!
_________________________________
Then, I am joined by Tom Cloud to discuss the latest events impacting gold and silver prices in this week's Precious Metals Market Update. If you would like a free consultation on buying gold and silver, or for a free review of your precious metals portfolio, call Tom Cloud at (800) 247-2812.
_________________________________
We conclude with this week's Retirement Minute, in which Retirement Specialist John Bearss discusses another important aspect of retirement planning.