'IT'S ALMOST HERE!'
[VIDEO] The Power of Trigger Trade Pro
FTMDaily.com – This morning, I have created a quick video for you that explains the power of our new Profit Trakker system. In this brief video, I am excited to show off our brand new web-based stock trading software, which will be released this weekend. You can watch the video above.
So, how much will access to this brand new trading software cost? On May 31, when Profit Trakker officially becomes available to the public, it will retail for $99/month or $999/year.
However, during the first week, we are offering a massive 50% discount to those who are ready to 'take the plunge' and become our founding members. (It's our way of saying "thanks.")
(FTM Insiders: You will receive an even deeper discount! Check it out here.)
There's only one catch to this amazing 50% discount. It's limited to the first 50 people who subscribe to Trigger Trade Pro. (We will send out the 50% coupon code by email. So simply add your email below and we'll be sure that you receive this special discount in your inbox as soon as it is released.)
Enter Your Email Below to Receive our 50% Discount Code on Trigger Trade Pro
(There's no obligation. We'll just send you a coupon code for you to use, if you wish.)

Remember, when you subscribe to Trigger Trade Pro, you will receive:
24/7 access to our powerful and time-tested web-based stock trading system
Your choice either the Swing Trading Report or the Penny Stock Report (Containing stocks nearing their trigger price — emailed monthly)
Plus, 100% access to all of our Gold member services, including the Market Barometer, our live monthly conference calls, the FTMQuarterly newsletter, and so much more!
Regarding the two monthly reports you will get to choose from upon subscribing, see below…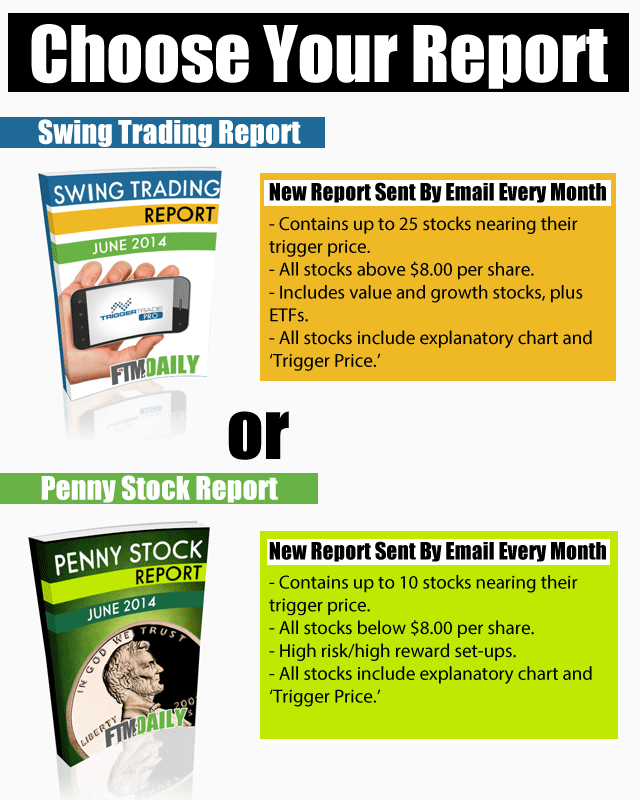 I have learned many things since I first started trading nearly 17 years ago. Trading stocks, options, currencies, or any other asset class for that matter, can be a very profitable side gig, or even a full-time career. But the Profit Trakker system is not just for traders. It is a robust system that can be used by both day traders and long-term investors.
Finally, one of my favorite parts of the Profit Trakker system is that it works in reverse. That is, this system will not just identify 'long' opportunities but will also identify 'short' opportunities. This is extremely powerful, especially amid high volatility.
Below, I leave you with a simple infographic that we recently released. I think it does a good job of explaining the sheer simplicity of our system.
Until tomorrow,
Jerry Robinson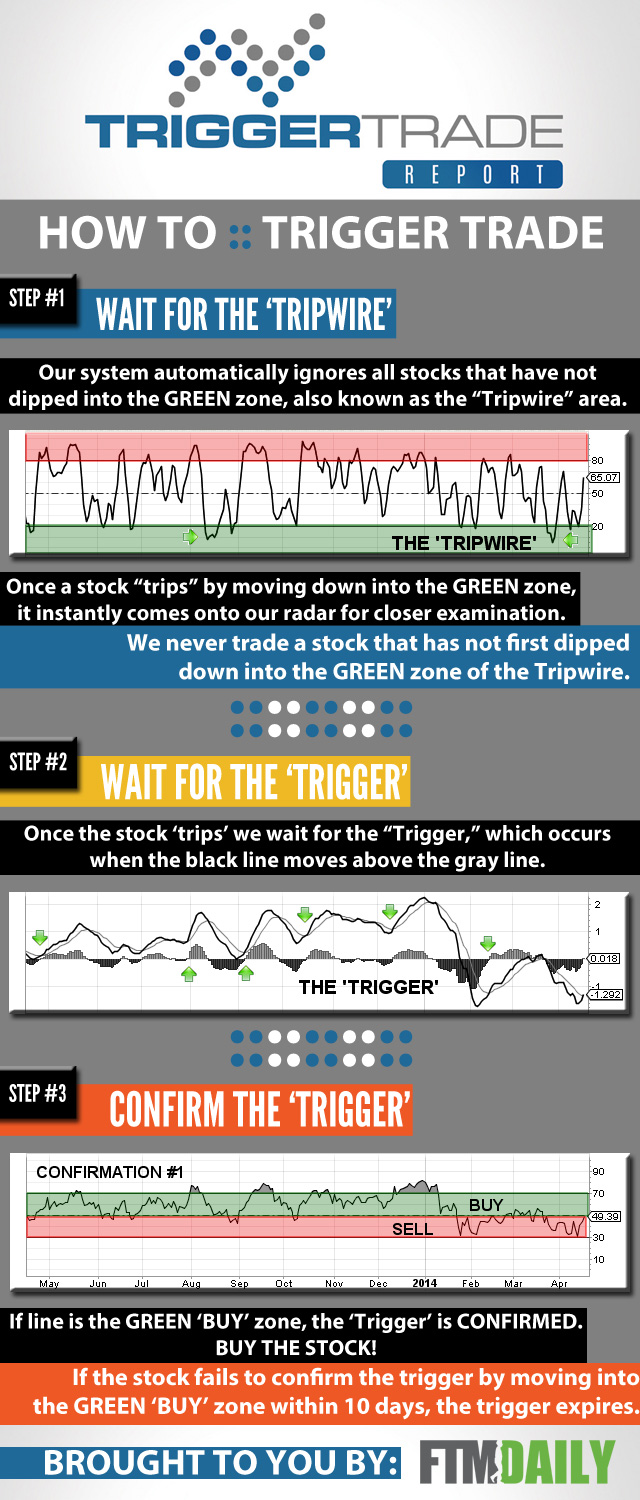 ---
Attention All FTM Insiders: View your special Profit Trakker discount here!
---
Inside this Issue
---

"Preparing — and Profiting — From the Coming Collapse"
After hitting a high, the market is taking a little bit of a breather.
Gold's price fell to a nearly four-month low Tuesday, but market strategists are stumped as to why…
Investors are pouring money back into tech stocks.
Shares of Apple soar as the company prepares for its 7-for-1 stock split next month.
The 18-nation currency fell below $1.3641, the 200-day moving average, for a fourth day.
The highest paid CEO was Anthony Petrello of oilfield-services company Nabors Industries, who made $68.3 million in 2013.
View the Investor Wire Archive >>
---
---

"A Daily Stock Trading Idea for Short-Term Traders"
— Subscribers Only —
You are attempting to view premium content for subscribers only. If you are a subscriber, log in here. If you are not currently subscribed, you can learn more here.
Enter the Trading Room to View all Trading Activity >>
View our Trading Performance >>
Not a subscriber? Learn more here >>
---
U.S. Financial Markets
Real-time Gold and Silver Prices
Precious Metals Market Update with Tom Cloud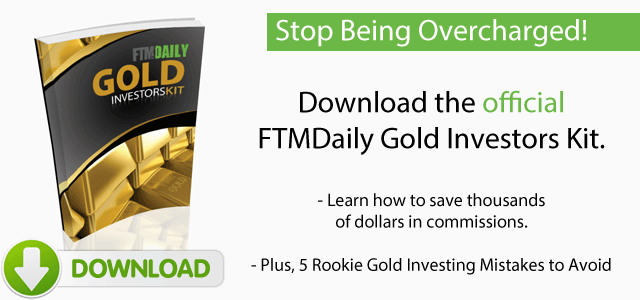 ---

"Daily Investment Trends for the Savvy Investor"
You are attempting to view premium content for subscribers only. If you are a subscriber, log in here. If you are not currently subscribed, you can learn more here.
View the Daily Chart Archive >>
---

"World News Headlines That We Are Tracking"
Another AAA-rated European country is starting to get concerned about its hard assets.
Several of the largest oil companies in the world are doubling down in Russia despite moves by the West to isolate Russia and its economy.
China ups tensions after sinking Vietnam fishing boat.
Numerous documents focusing on partnerships and surveillance tactics between America's National Security Agency and regional security apparatus' in the Middle East, especially the Gulf region, will be released soon, according to the journalist leading the reporting on the explosive NSA leaks.
Russia and China need to ensure their gold and currency reserves are secure.
Mobs of Arab rioters Wednesday intimidated Jewish worshippers, attacked police officers and caused the closure of the Temple Mount, Judaism's holiest site.

---

An Introduction to Peer to Peer Lending
Broadcast Every Weekend – Hosted by Jerry Robinson


Topic: On this week's episode, Jerry Robinson is joined by Thomas Cloud, Jr. for a discussion on peer to peer lending.
Download Now >>
(Right click link above and 'save as' to your device)
Read This Week's Show Notes >>
Other Listening Options
---


"A Daily Dose of Financial Wisdom from God's Word"

"If a brother or sister is without clothing and in need of daily food, and one of you says to them, 'Go in peace, be warmed and be filled,' and yet you do not give them what is necessary for their body, what use is that?"
Proverbs 15:22
---