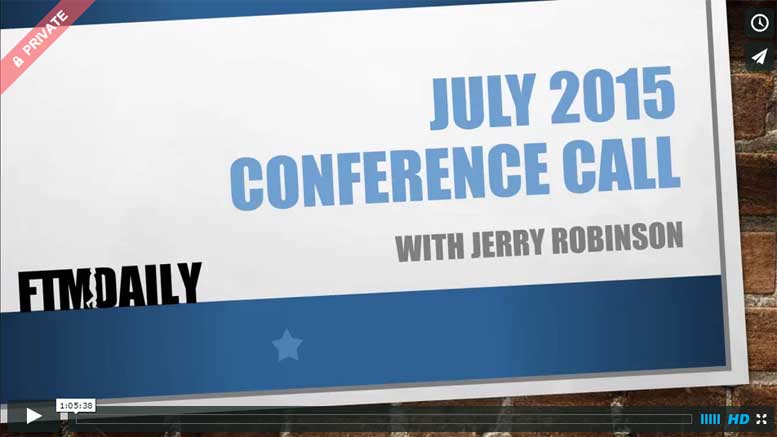 WEBCAST: 3 Ways To Profit From a Market Collapse
Welcome to our July 2015 Subscribers-Only Video Conference Call!
In this 65-minute video webcast, Jerry Robinson explains three powerful strategies ways for profiting from an eventual downturn in the stock market.
Also in this webcast, Jerry provides his latest chart analysis on the S&P 500, Gold, and Silver. Also, he provides two powerful ways to profit from the 2016 Presidential Election cycle.
Enjoy the video!