Warren Buffett recently purchased eight European stocks at the end of 2011. Here's what you should know about his latest investment.
[private]
by Jerry Robinson | FTMDaily.com, Editor-in-Chief
HOUSTON, APRIL 19 – I was not surprised in the least to hear that billionaire investor, Warren Buffett, had dumped nearly $1.9 billion into eight "terrific" and "cheap" European stocks at the end of 2011. Buffett's investment decision, which was announced during a CNBC interview on February 27, did not include specific company names. However, it is not too difficult to figure out which stocks he likely invested in, given that his investing approach is fairly transparent. Buffett's typical prerequisites for investing in a company's stock include: a robust return on equity, low to reasonable debt levels, and increasing profit margins over the last two to three years.
A quick screen of European stocks demonstrates that only a handful of stocks (just over a dozen to be exact) meet the grade. This short list includes companies like: mining giant BHP Billiton (Ticker: BHP), drug company AstraZeneca (Ticker: AZN), and watchmaker Swatch (Ticker: SWGAY).
It is also likely that Buffett purchased shares of Swiss-based consumer products behemoth, Nestle (Ticker: NSRGY). To know which companies that Buffett bought for sure, we will have to wait until the investment tycoon files his first quarter results in May with the SEC.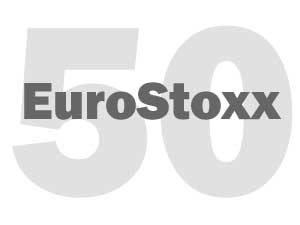 Those wanting to add exposure to Europe in their investment portfolio can buy individual stocks. Or, for a more passive approach, consider the SPDR Euro Stoxx 50 ETF (Ticker: FEZ), which tracks Europe's leading blue-chip index and pays a 4.81% yield. While it could be argued that more fallout is yet to come in Europe, it is hard to argue with the income opportunities in Europe right now.
Besides, the doom and gloomers on Europe have been consistently wrong. As I have said from the beginning of this Euro crisis, I fully expected the European Central Bank to print its way out of the entire mess and they did just that. And Europe's printing presses are still just getting warmed up. I expect to see several money-printing campaigns in the Eurozone.
This means Euro-based asset prices, like stocks, will be inflated and will go higher in the long run. 
---
The above article is an excerpt from our Spring 2012 FTMQuarterly Investment Newsletter. To read the entire newsletter, click here. To subscribe, click here.
---