For Platinum member Members Only (Member Login)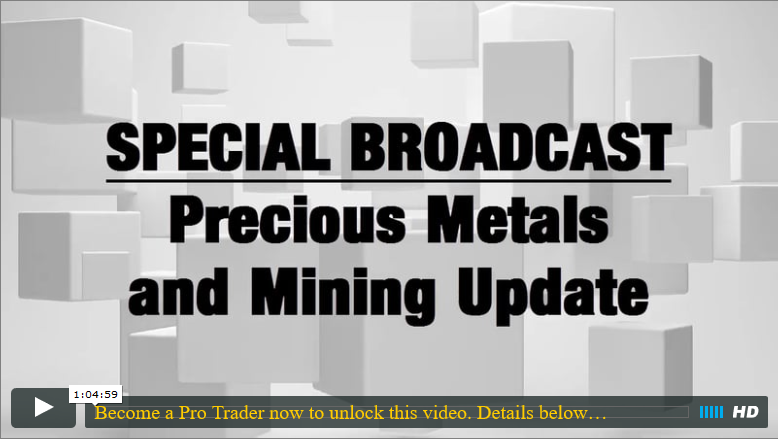 Topics Covered on this video conference call (in order)
Veteran trader, Jerry Robinson, provides his signature commentary on the Fed's interest rate hike and overall activity in the Trump-fueled markets. Later, Jerry is joined by Platinum member Steve Penny for a review of current gold and silver charts.
In the first half of our video, Jerry shares a brief analysis of stocks he is watching closely this week.
Amazon.com, Inc. (AMZN) – Jerry's comments…
AT&T Inc. (T) – Jerry's comments…
GrubHub Inc. (GRUB) – Jerry's comments…
PLUS 8 more – with Jerry's distinguished comments...
Become a Platinum member now for all of Jerry's commentaries on stocks and market trends…
In the second half, Jerry and Platinum member Steve Penny discuss our weekly-updated precious metals charts (courtesy of Steve), including an explanation of how the CoT charts and Ratio charts can be beneficial in identifying potential market movement.
Recommended Links
Member Questions Answered on Today's Video
Would you consider buying inverse ETF's on gold and silver right now?
What are your thoughts on Starbucks Corp. (SBUX)?
Become a Platinum member to See the Full Video Instantly
And get access to our LIVE conference call videos every Tuesday and Friday with Jerry Robinson

Choose your plan:
(Get 2 months free when you pay for the whole year!)

DISCLAIMER: The services provided in the Platinum member membership are intended only to provide information. Trading involves risk. Decisions to buy, sell, hold or trade in stocks, futures, securities, and other investments involve risk and are best made based on the advice of qualified financial professionals.