Subscribers login here to view the FTMQuarterly Newsletter.
Subscribe Now and Get Instant Access to the Fall 2015 FTMQuarterly Journal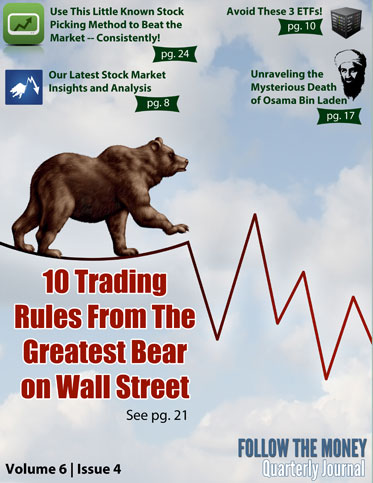 The new Fall 2015 FTMQuarterly Journal is now online!
This issue includes 28 pages of cutting-edge economic and investing insights!
– 10 trading rules from the greatest bear on Wall Street
– 3 ETFs that could fall dramatically in the months ahead
– Our latest market analysis
– New Buy/Sell ratings on commodities and currencies
– A little known stock picking method that has beaten the market consistently for more than three decades
– 17 mysteries regarding the death of Osama Bin Laden
– And much more!

Subscribers, Login To Read Online Now >>

(Not a Subscriber? Learn more.)

SUBSCRIBE NOW AND RECEIVE ACCESS TO ALL OF OUR INVESTING AND INCOME INSIGHTS
THIS IS A COMPLETE MEMBERSHIP PACKAGE FOR DO-IT-YOURSELF INVESTORS!
Have a question before ordering? Call us at (800) 609-5530.
CHOOSE YOUR PLAN