For Platinum member Members Only (Member Login)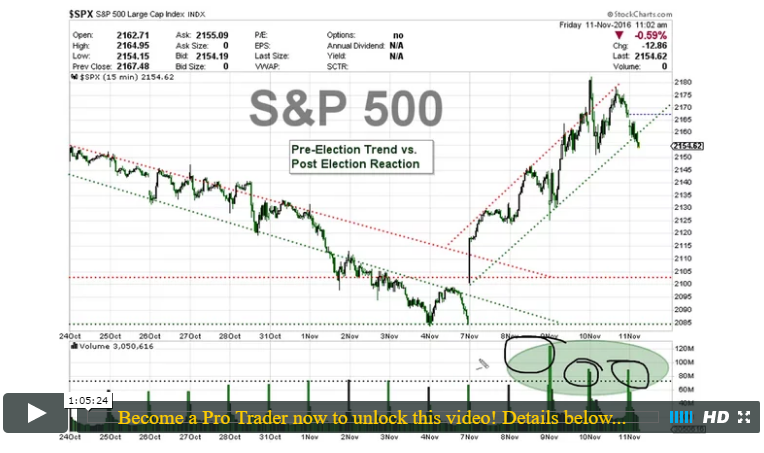 Topics Covered on this video conference call (in order)
Understanding the Difference in Saving and Investing. It is important to understand the difference in saving, investing, and trading before you begin trading.
Post-Election Analysis. Jerry Robinson offers his commentary on the market events that have occurred since Donald Trump was elected president on Tuesday, including analysis on the overall stock market and precious metals prices.
Charts to Watch Today. We provide traders seven stock and ETF charts we are watching closely today to gauge the post-election market.
Trump and Copper. Jerry explains why copper is exploding higher post-election, and why recent the market activities may spell new investor appetite for risk.
Member Questions Answered on Today's Video
Are you still bearish on the Biotech ETF (IBB)?
How do you use stop losses on options trades?
Can you provide your analysis on the Chinese stock market?
Become a Platinum member to See the Full Video Instantly
And get access to our LIVE conference call videos every Tuesday and Friday with Jerry Robinson

Choose your plan:
(Get 2 months free when you pay for the whole year!)

DISCLAIMER: The services provided in the Platinum member membership are intended only to provide information. Trading involves risk. Decisions to buy, sell, hold or trade in stocks, futures, securities, and other investments involve risk and are best made based on the advice of qualified financial professionals.