Build a Lifetime Income Stream
Direct Marketing with Melaleuca Wellness Company
Learn more about creating a lifetime income with Melaleuca: The Wellness Company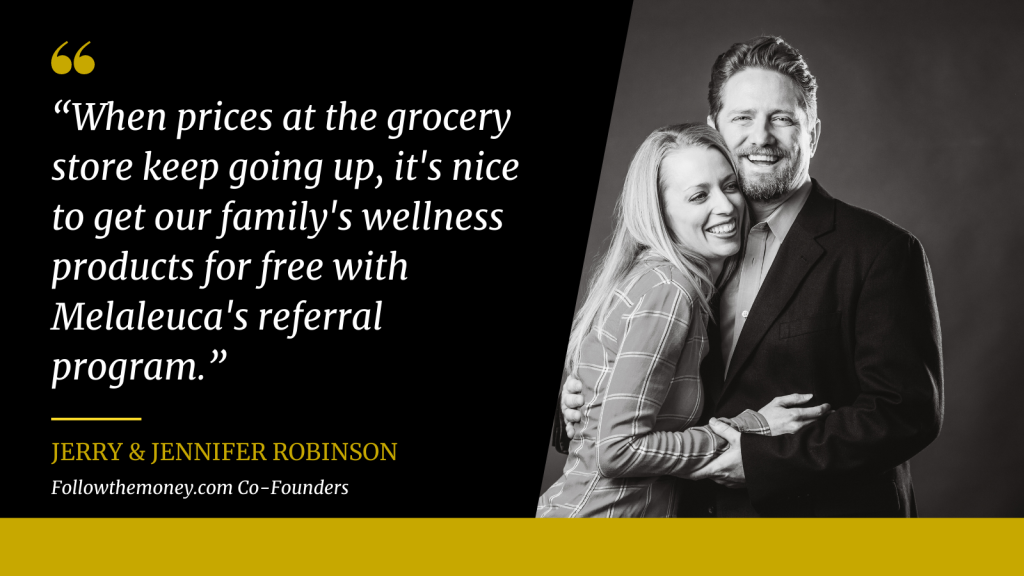 Four Reasons We Partnered With Melaleuca to Create an Income Stream
#1 Quality Products Everyone Uses
It takes standout products to create ongoing residual income. Melaleuca has a 35+ year established track record of making unique products that customers use over and over again (because we love them!). The Peak Performance supplement pack, Access Bars, Renew Lotion, and Diamond Brite dishwashing detergent are just a few examples of products developed by Melaleuca and their scientific partners to bring the best of nature and science to customers.
#2 Reasonable Prices
Customers find value that brings them back month after month – even in a tough economy. Whether they are purchasing shampoo, launry detergent, or toothpaste, customers can simply switch stores and find tremendous value every time they shop.
#3 Monthly Shopping
Instead of selling one-time-purchase items like jewelry or appliances, Melaleuca sells consumable wellness products, like bars, shakes, and personal care products that customers use and replace every month. As a result, your income from their ongoing purchases is residual and recurs each month.
#4 Company Values
Melaleuca's mission statement is "To enhance the lives of those we touch by helping people reach their goals". We have found this to be true for the nearly 10 years we've been a part of Melaleuca. As a customer who shops every month, we see the mission played out in their continual dedication to help people reach their wellness goals by making quality, non-toxic, natural products. As Melaleuca Marketing Executives, we have experienced their commitment to providing a realistic and achievable path to a real residual lifetime stream of income.
Ready to take action or just get more details about Melaleuca?
Submit the secure form below and receive a short explainer video and instructions on how to get started. There's no obligation!

Next Step: Sign Up to Receive Your Melaleuca Explainer Video
(We never share your information with anyone.)