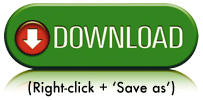 Hyperinflation 101 + Syria Outlaws the U.S. Dollar
Plus, an interview with a 17 year old who wants to End the Fed!
Hit the play button above and read along below…
_________________________________
SEGMENT ONE
Hyperinflation 101 + Syria Outlaws the U.S. Dollar
In segment one, our focus in on the nation of Syria. As the nation is confronted with an annual inflation rate of over 200%, Syrian Pres. Bashar Al-Assad has placed fierce currency controls upon his country, outlawing the use all foreign currencies for any financial transactions, including the U.S. dollar. I'll provide my commentary and then I will be joined by one of the world's foremost experts on the history of hyperinflation, Dr. Steve Hanke. Dr. Hanke is a professor of applied economics at John Hopkins University and is a Senior Fellow at the CATO institute.
But first, Jennifer Robinson is here with a 90 second update on how our trading ideas performed this week. Stand by for the Trigger Trade Report.
---
Receive our
100% FREE

FTMDaily Daily News Briefing Free Right in Your Inbox

Hard-hitting news and insights that the mainstream media won't touch >>

No spam guarantee!

---
Precious Metals Market Update – An Interview with Precious Metals Advisor, Tom Cloud >>

Tom Cloud joins us for his weekly Precious Metals Update.
OVER 10 HOURS OF FREE PRECIOUS METALS INVESTING EDUCATIONAL RESOURCES HERE >>
---
SEGMENT TWO
How Homeschool Led a 17 Year Old to Question America's Monetary System
In this segment, I am going to introduce you to a 17 year old homeschooler, Elijah Johnson, who has been studying the roots of the economic crisis for the last couple of years and wants to help wake up his generation to the reality of America's crumbling monetary system. If you have teenagers, they may enjoy this segment.
– Subscribe to Elijah's Youtube Channel here
– Subscribe to Elijah's Facebook Channel here
---
Disclaimer: Investing involves risk. Always do your own due diligence and consult a trusted financial professional before making any investing or financial decisions. Jay Peroni is a Certified Financial Planner and is part of our Christian Advisor Referral. FTMDaily is affiliated with Jay Peroni and Faith Based Investor, LLC.
---