For Gold member Members Only (Member Login)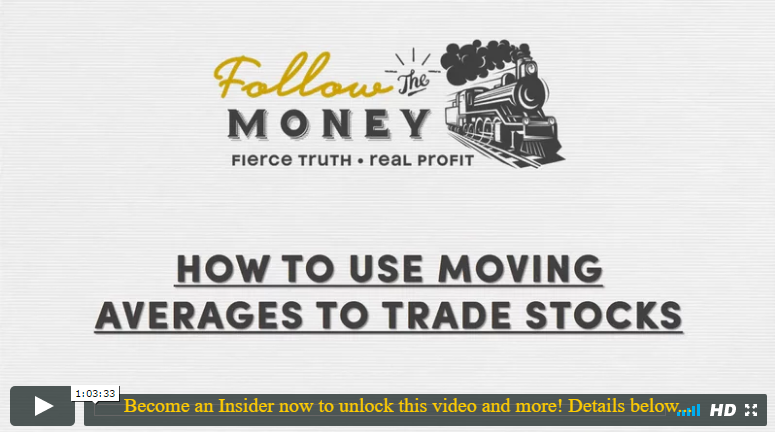 Topics Covered on this video conference call (in order)
Our Top 10 Stocks for 2017. Jerry Robinson begins the video by reviewing the year-to-date performance of our Top 10 Stocks for 2017 (with this stock leading the pack!)
Our Q2 Sector Rotation Strategy. Jerry explains our criteria for determining leading sectors each quarter and announces our selections for the second quarter of 2017.
What is a Moving Average?  Institutional investors and traders, and even algorithms, respect and respond to moving averages in trading every day. Jerry provides a comprehensive lesson on the profit potential of using moving averages to identify price movement and direction.
What's the difference between a simple moving average (SMA) and an exponential moving average (EMA)? While both are used in identifying price direction, each have specific uses, as Jerry reveals through his signature chart analysis.
Three Powerful Trading Strategies using Moving Averages. Learn back-tested strategies to apply moving averages and increase trading profits, as well as the three moving averages that Jerry consistently applies to his personal trading.
Become an Gold member to See the Full Video Instantly
And get access to our LIVE conference call videos every month with Jerry Robinson

Choose your plan:
(Get 2 months free when you pay for the whole year!)

DISCLAIMER: The services provided in the Gold member membership are intended only to provide information. Trading involves risk. Decisions to buy, sell, hold or trade in stocks, futures, securities, and other investments involve risk and are best made based on the advice of qualified financial professionals.