(Moneynews.com) – Consumer sentiment inched up in early September but Americans remained gloomy about the future with their expectations falling to the lowest level since 1980, a survey released on Friday showed.
The Thomson Reuters/University of Michigan's preliminary reading on the overall index on consumer sentiment edged up to 57.8 from 55.7 the month before, which had been the lowest level since November 2008. It topped the median forecast of 56.5 among economists polled by Reuters.
Consumer spending is a linchpin of the U.S. economy but confidence has been badly hit as unemployment remains high and wages stagnate. Acrimonious political debate over the United States' debt ceiling dampened sentiment over the summer. So did worries the U.S. economy could fall back into recession.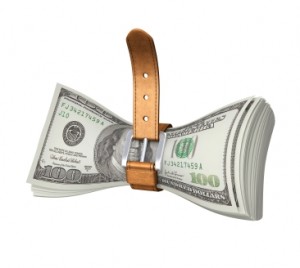 __________________________________________________________
The 'Unthinkable' Could Happen — Wall Street Journal
Over one million Americans have heard the evidence for 50% unemployment, 90% stock market crash, and 100% inflation. Be prepared. Watch the Aftershock Survival Summit Now, See the Evidence.
___________________________________________________________
"The consumer is still very frustrated with virtually everything — 9 percent unemployment, still very tepid jobs creation and heightened job destruction," said Lindsey Piegza, economist at FTN Financial in New York.
Investors are now turning their attention to next week's Federal Reserve meeting. The central bank is expected to unveil new measures to bolster growth, though analysts expect the Fed will only be able to take modest steps.
A new jobs-creation package from President Barack Obama is also facing opposition, suggesting it is unlikely to emerge from Congress in its current form.
"It is basically an impasse in Washington as the President came out and talked about a jobs program, but it seems like more Americans are skeptical about the program than they are optimistic," said Piegza.
The economy is struggling to regain momentum after barely growing in the first half of the year. Consumer spending drives about two-thirds of activity.