CHINA CONTRACTS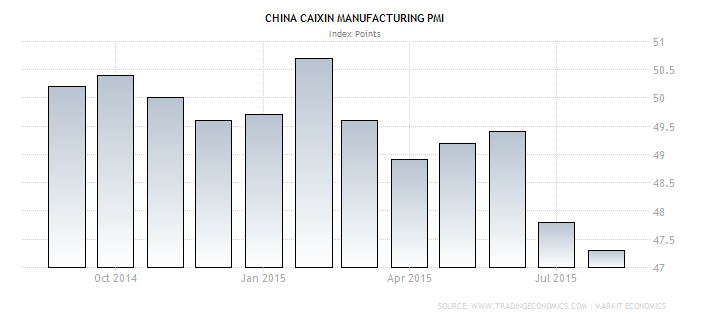 CHART: Volatility Rocks the Global Financial Markets
Yesterday, I
warned
you to keep a close eye on China's PMI (manufacturing index) figures that were due to be released last night.
Those numbers, which are seen in today's chart above, spooked the global financial markets and led to another sharp selloff in today's trading action.
Until now, many investors have been holding out hope that China's economic slowdown was a fluke. But now, with the latest PMI figures confirming China's contracting manufacturing output, investors appear to be giving up hope of a quick reversal of fortunes for China's economy. (In PMI terms, any number above 50 is considered an expansion and any number below 50 is considered a contraction.)
The data confirms that China's economic slowdown is real and it is highly unlikely that Beijing will be able to prevent a continued decline in the weeks and months ahead. Additional data released today confirmed that U.S. factory activity had slowed to a new two-year low.
The global economy is slowing and it is shocking bullish investors into reality. Be prepared.
Today's selloff in the global financial markets marks a grim September debut. As global stocks fell, U.S. stocks experienced their worst start to a September in more than a decade, which is especially concerning when you consider that this month (and next) are known for being particularly brutal to stock prices.
We remain short this market, using a variety of put options and inverse ETFs to profit on the way down.
Of course, there is no shortage of market "experts" and financial "gurus" who will attempt to call the bottom to this market. As usual, we will ignore all of them and continue to "follow the money."
Until tomorrow,
Jerry Robinson
P.S. We have the best customer satisfaction guarantee on the web, so you can feel free to try any of our services risk-free!
Get Instant Access to FTMDaily's Monthly ETF Trend Alerts!
Wise traders and investors know that U.S. stocks are not the only game in town. Each month, our FTM Insiders get access to our powerful trend analysis on 40 global ETFs.
Whether you want to invest in Europe, Asia, or Latin America, our ETF Cheat Sheet will keep you on the right side of the market, no matter which global market you want to trade.
---
Bankruptcy of our Nation: Now in Audiobook Format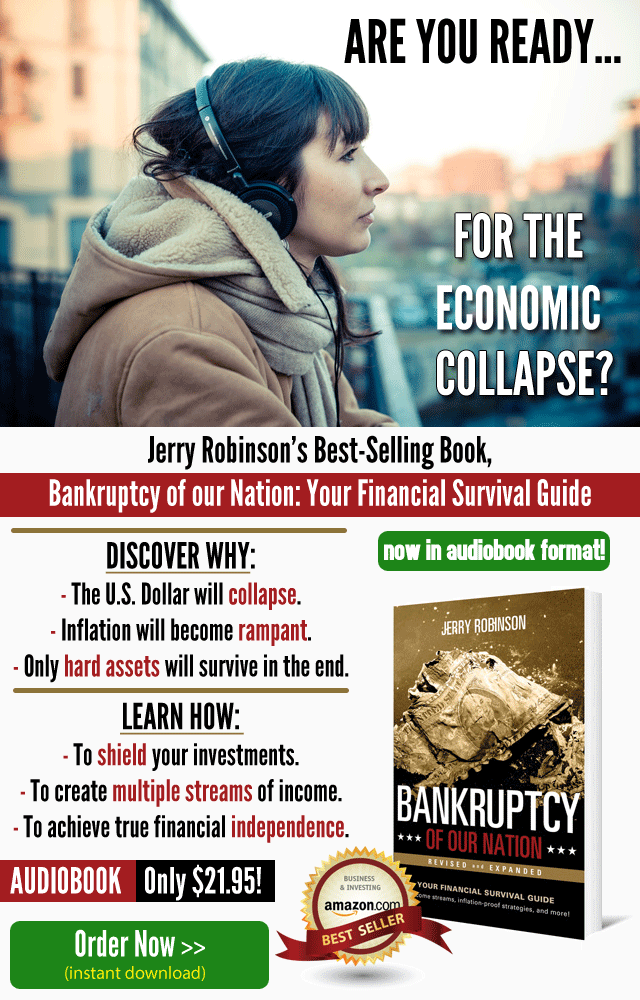 ---
— Paid subscriber access only —
View our Plans and Pricing here
---
Featured image courtesy of: ChameleonsEye / Shutterstock