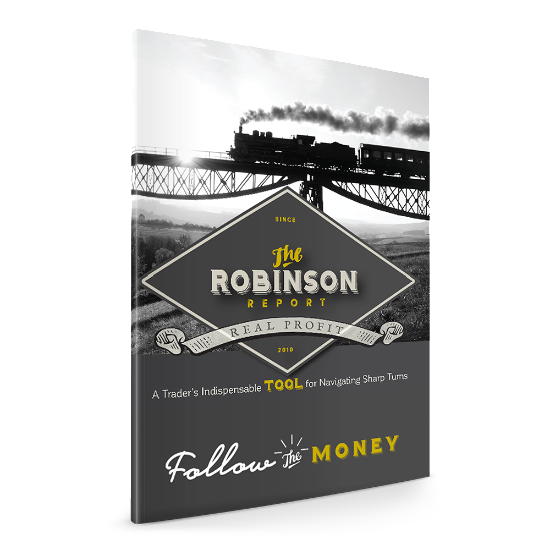 The Robinson Report - New Issue
Inside this weekend's issue: 
The Fed cuts interest rates another 25 basis points and suggests easing is done
China unveils the largest 5G network in the world ahead of schedule
U.S. Treasury Department seriously considers issuing a 50-year bond
Register now for our next online Trading Bootcamp on January 11, 2020
Daily Trading Idea: Why this health care tech firm looks could rise 1%-5% over the next week
S&P 500 hits a new all-time high, up 22.5% YTD
PACE ETF Position Model Portfolio: We added one new ETF; Water ETF (FIW) hits new high
Global ETF Position Model Portfolio: Five ETFs added to the portfolio and this Asian ETF forms new Long-Term uptrend (look inside)
Trailblazer ETF Model Portfolios: One ETF forms new Position uptrend and one ETF forms new Long-Term uptrend (look inside)

Get our latest insights in this new issue of The Robinson Report, plus get our latest trend analysis and trading ideas...
ALSO INSIDE: (CHARTS: S&P 500, GOLD, AND MORE) Plus, our top stocks and ETFs to watch this week, new ETF uptrend alerts, and so much more!
We keep our members on the "right" side of the trend...
Enjoy the report!


IMPORTANT REMINDER: Our commentary is presented for educational and informational purposes only. Always consult a trusted financial advisor before committing your hard-earned money to any investment!