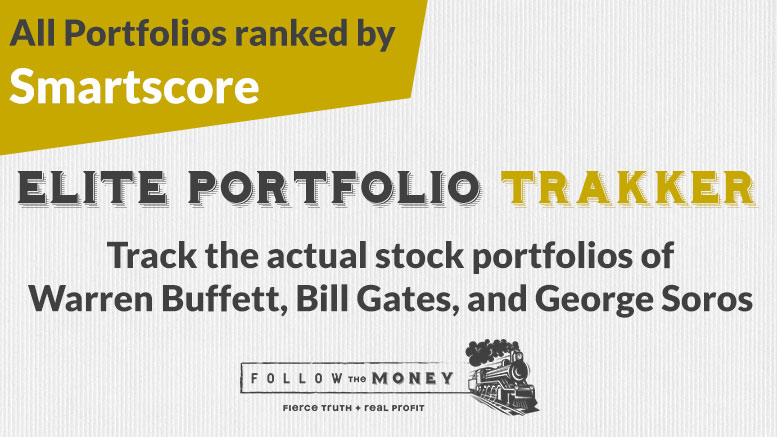 About the Elite Portfolio Trakker
The Elite Portfolio Trakker is an investing service that tracks the stock portfolios of elite high-profile billionaire investors. Currently, we track three such investors: Warren Buffett, Cathie Wood, and Bill Gates. These portfolios are updated once every quarter as reported in 13-F filings. In addition to listing their full portfolios, we also rank of their holdings based upon our proprietary SmartScore Ranking system with 1 being the best according to our SmartScore criteria. Learn more about SmartScore.
Members, log in here.
Not a Member?