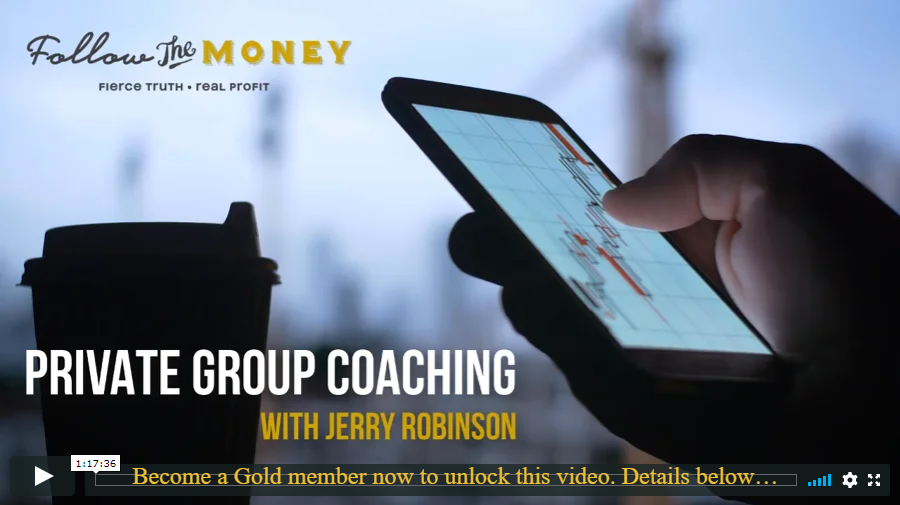 Topics covered on this video coaching call
On today's call, trading coach Jerry Robinson discusses the latest U.S. debt and deficit figures and what they mean for gold, silver, and mining stocks. Also, an important update on cannabis stocks and our favorite cryptocurrencies for the long-term.
Table of Contents:
00:09 – Introduction/Important Disclaimer
01:44 – The U.S. budget deficit soared to a record $864 billion in June!
05:18 – The soaring U.S. debt is bullish for commodities; bearish for U.S. dollar
06:29 – Metals and Mining continue to shine
09:36 – Are you prepared for the coming tax tsunami?
17:28 – The Bank of England is debating digital currency creation
18:41 – If you don't own crypto, now is the time to consider them
18:53 – Our three favorite cryptocurrencies right now for the long run
23:18 – How we use Coinmarketcap.com to find cryptos to trade
28:56 – Joe Biden to decriminalize cannabis at the federal level; leave legal status to the states
31:12 – Three cannabis stocks on our long-term radar
40:38 – Joe Biden unveils 15-year timeline towards 100% clean energy
41:40 – Three ETFs to gain exposure to the burgeoning industry of clean energy
45:13 – A brief look at our top-ranked U.S., Chinese, and mining stocks according to our Smartscore ranking system
51:20 – The importance of the "Price" and "Price Target" columns in our Smartscore system
54:30 – Q&A
Become a Gold or Platinum Member now and instantly unlock this private group coaching session!
When you become a member, you will get access to our LIVE Private Group Coaching calls with Jerry Robinson


DISCLAIMER: The services provided in the Gold Membership are intended only to provide information. Trading involves risk. Decisions to buy, sell, hold or trade in stocks, futures, securities, and other investments involve risk and are best made based on the advice of qualified financial professionals.