By Jerry Robinson, FTMDaily.com Editor-In-Chief
With new Chinese President Xi Jinping's recent visit to the Kremlin, China and Russia relations are dramatically improving. Should the West be concerned?
Meet Xi Jinping.
On March 14, he became the official President of the People's Republic of China. The son of a communist veteran, Jinping has ridden the elevator to the top of the political food chain in China within a handful of years.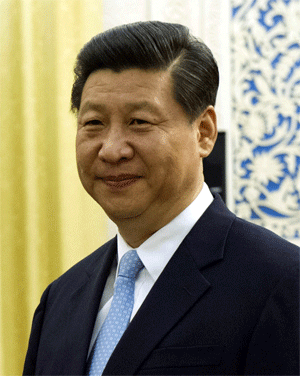 Last week, Jinping chose the city of Moscow as the destination for his first foreign visit as China's new leader. As he told a group of reporters gathered in Moscow, his selection of the Kremlin as his first official trip abroad is a "testimony to the great importance China places on its relations with Russia." Indeed, China and Russia, led by President Vladimir Putin, share a deeply strategic political and economic partnership. Their immediate goal is further economic integration and cooperation. Together, they compose a formidable foe against Washington's often imperialistic foreign policy. Both nations have publicly disagreed with the West's attempts to increase sanctions against Iran, Syria, and North Korea. The two countries have often stood together in defiance at the United Nations Security Council against measures they perceive to be part of a larger 'Western agenda.'
The unfolding chaos in Syria has strained U.S.-Russia relations. The U.S. has accused Russia of propping up the Syrian dictator, Bashar al-Assad. Russia has countered by saying that the sole goal of the U.S. is regime change in Syria due to the current Syrian government's support of Iran. Russia's tone towards the U.S. has become increasingly hostile recently as Putin has objected to perpetual U.S. military occupation and interference in the Middle East.
Russia and China have publicly stated that they will oppose any foreign intervention into North Korea regarding its much maligned nuclear weapons program. Both countries insist that any debate over military action against the rogue regime must take place the United Nations. As permanent members of the U.N. Security Council, both China and Russia have veto power.
Much like Iran serves to maintain a check on Russia, many observers believe that Western noise over North Korea is designed to give the U.S. a leading role among the dialogue in the region.
Despite mounting international pressure, Beijing is unlikely to completely abandon North Korea. While China has expressed support for U.N. sanctions on the rogue regime, don't expect China to stop its oil exports to North Korea.
Before the globalists attempt to take out Iran, they will first succeed in removing Assad from his paper throne in Syria. They will seek to replace him with another pro-Western dictator who will brutally punish the inevitable rioting mobs. But the U.S. dream of successfully re-shaping the map of Eurasia will be interrupted by mounting military threats from both China and Russia.
Russia and China: Allies by Necessity
Putin, who is eager to develop deeper ties with China in order to gain access to the nation's growing markets, rolled out the red carpet for Jinping and his entourage, which included his wife, Peng Liyuan. (She is a popular musical artist and singing sensation in China.) As the couple entered the Grand Kremlin Palace, Russian guards on foot and horseback greeted China's new leader.
"Our relations are characterized by a high degree of mutual trust, respect for each other's interests, and support in vital issues. They are a true partnership and are genuinely comprehensive," Putin told the official ITAR-Tass agency.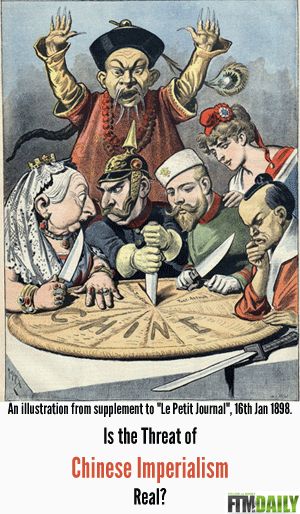 The brief three day visit was filled with geopolitical significance and practicality. Before continuing on to Tanzania, the Congo, and South Africa, Jinping signed dozens of new agreements with the Russian President, mainly regarding energy arrangements. Each of these new oil and gas agreements will be outside of the domain of the U.S. dollar. China and Russia have already dropped the U.S. dollar in direct trade, ever so slowly edging out a bit more demand for the U.S. dollar.
Energy plays an important role between the two nations. According to the Energy Information Administration (EIA), China will be importing 75 percent of its annual oil supplies by 2030. With Russia as the world's largest oil producing nation and China as the world's largest consumer of energy, the glue that holds the two countries is obvious. But currently, China only imports 8% of its crude oil from Russia. Natural gas supplies, however, made up the bulk of the deals signed by the two leaders last week. Russia seeks to lessen its dependence on European energy demand by increasing its exports to China.
An increase in energy supplies from Russia would further tighten relations between the two countries while isolating their common enemy, the United States. China and Russia have been quite transparent in their aim of blunting America's growing influence in the region.
Russia supplies China not only with energy, but with advanced military technology and strategic commodities. However, Russia has been cautious in this role, knowing China's taste for reverse engineering new technologies. Russia has long been concerned about China's large population creeping into its vast open spaces in the far eastern portions of the country, like Siberia. Both countries have publicly stated that the border that exists between them is firmly established and respected. However, Russia remains unsettled and suspicious in this regard.
Russia's embrace of China, despite its lingering suspicions of the country's true intentions, is to be expected. Russia's relationship with the U.S. has been placed under immense strain over the last several years. As the U.S. continues to poke and prod in the affairs of the Middle East, Central Asia, and now its latest pivot to the South Pacific, Russia and China can find solace in their mutual strength against the U.S., which they both increasingly view as a common enemy.
Russia's relations with the European Union, while still a priority, have also been damaged by Europe's ongoing economic crisis and Europe's unprecedented punitive measures against Russia's mafia banking interests in Cyprus.
According to Alexei Pushkov, chairman of the State Duma's international affairs committee, many Russian officials have simply become disillusioned with the West. In an recent interview, he stated:
"Countries like Russia and China look at the traditional power centers – the US and Europe – and see that these countries cannot provide answers. Everyone has the feeling that the old world order is finished. This cascade of events drives Russia and China further from reliance on the Euro-Atlantic world. After all, what kind of example do they provide if they just confiscate money from peoples' accounts?"
Pushkov goes on to reveal what Western leaders already know:
"Russia, China, the other BRICS countries, are looking for a new model…. It's not driven by some sort of anti-Western logic. There is a crisis of trust. There is a feeling that our countries are on their own. We don't have a point of reference anymore."
And:
"We look at Beijing, and we don't hear them lecturing us about human rights and how to conduct democracy. There is no missionary element on either side. But there is strong economic incentive. The Chinese economy is a factory, and we have the energy to power that factory. That's a pretty solid basis."