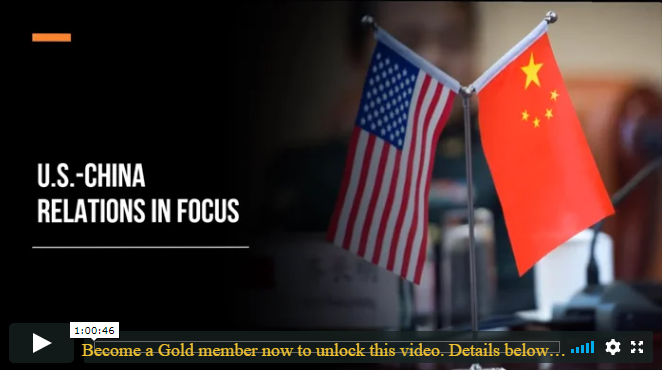 Topics covered on this video coaching call
Trading coach Jerry Robinson begins today's call with a market update. Later, he examines the evolving U.S.-China relationship and what it means for traders and investors.
Table of Contents:
00:11 – Introduction/Important Disclaimer
04:00 – Charting the NASDAQ with commentary
07:00 – Charting the Dow with commentary
11:46 – Charting the S&P with an important moving average alert
21:13 – Two quick polls (and results)
25:11 – Irony as the Fed begins buying individual corporate bonds and launches Main Street Lending Program
33:19 – Moral Hazard: The inevitable pullback in Fed action could wreck the rally
35:23 – Educated, wise trading makes sense
39:05 – Compelling Chart: World Gold Holdings vs. World Treasury Holdings
40:14 – China is warming up to Trump
44:40 – And Trump may be warming up to China
44:57 – Another petrodollar development
45:48 – New Zealand is back in business without any COVID-19 restrictions in place
47:32 – Monday's trading idea took off like a rocket
49:45 – Today's trading idea and why it may go higher
53:23 – Perhaps the biggest story of 2020 is the silence of the U.S. taxpayer (the sole bearer of the financial burden of government-issued COVID relief packages)
57:54 – Q&A: What's the difference between momentum trading and swing trading?
Become a Gold or Platinum Member now and instantly unlock this private group coaching session!
When you become a member, you will get access to our LIVE Private Group Coaching calls with Jerry Robinson


DISCLAIMER: The services provided in the Gold Membership are intended only to provide information. Trading involves risk. Decisions to buy, sell, hold or trade in stocks, futures, securities, and other investments involve risk and are best made based on the advice of qualified financial professionals.