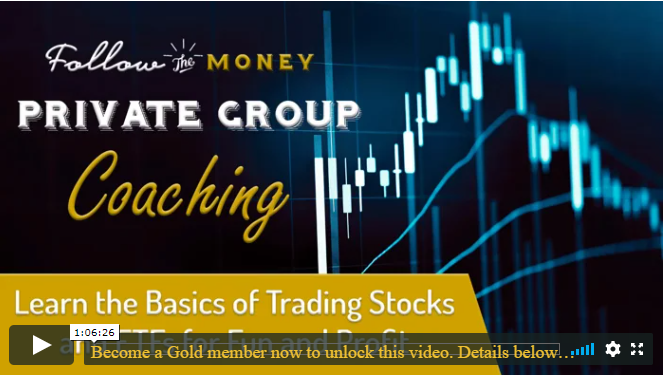 Topics covered on this video coaching call
On today's call, trading coach Jerry Robinson begins with a review of the latest issue of The Robinson Report. Later, he examines several stock and cryptocurrency charts and provides his commentary.
Table of Contents:
00:10 – Introduction/Important Disclaimer
01:00 – Today's agenda
01:15 – Review latest issue of The Robinson Report
01:43 – S&P 500 maintains Position uptrend with almost 5% rise last week
05:35 – The stock/bond markets are bright spots in a darkened economy, exposing the vast income inequality in the U.S.
08:14 – Fed was propping up the market well before Covid-19
14:09 – Even bigger gains are being made in global markets
18:06 – Federal Reserve Policy Meeting this week
21:45 – The U.S. has officially been in a recession since February (a month before the "lockdown")
25:04 – The current rally looks similar to 2009; why good news will eventually spook the market
31:33 – The "Buffet Indicator" is near an all-time high and what it means
36:32 – This is a stock picker's market
38:27 – Charting the S&P 500
47:55 – Charting the Nasdaq/Dow
49:22 – Charting physical gold/silver
50:55 – Interesting digital assets survey/crypto charts
56:29 – Trading/Market Q&A w/ Jerry Robinson
Become a Gold or Platinum Member now and instantly unlock this private group coaching session!
When you become a member, you will get access to our LIVE Private Group Coaching calls with Jerry Robinson held every Tuesday morning at 10 am CST. You also get access to the entire coaching call archive and much more.


DISCLAIMER: The services provided in the Gold Membership are intended only to provide information. Trading involves risk. Decisions to buy, sell, hold or trade in stocks, futures, securities, and other investments involve risk and are best made based on the advice of qualified financial professionals.