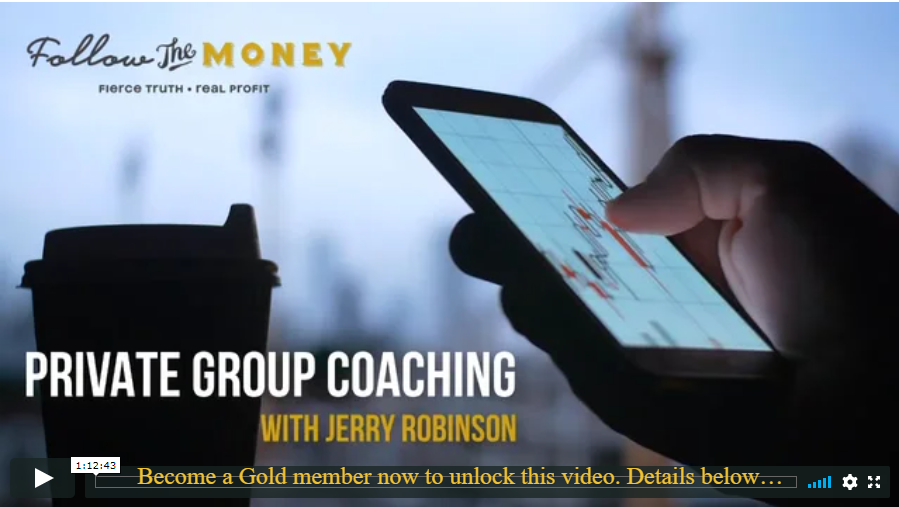 Topics covered on this video coaching call
On today's call, trading coach Jerry Robinson begins with a review of the latest issue of The Robinson Report. Later, he examines several stock charts and trading ideas and also provides his commentary.
Table of Contents:
00:11 – Introduction/Important Disclaimer
02:00 – Today's agenda
02:37 – Review of the latest Robinson Report
03:15 – The difference between a Position trend and a Long-Term trend
05:33 – The S&P 500 has confirmed a new Position uptrend (but not a Long-Term uptrend)
06:40 – The Federal Reserve's magic wand is propping up the market, but for how long?
11:34 – We added a slew of position uptrends to our ETF model portfolios last Friday
21:20 – Charting the S&P 500 Index w/ commentary
30:53 – Volatility watch/discussion of Volatility ETFs vs. ETNs
35:27 – 44% of S&P 500 stocks are above their 200 DMA
36:54 – Charting the Dow
37:15 – Charting physical gold and silver
43:11 – Daily Trading Diary review
45:02 – Rising Star Watchlist update for June 2020
48:35 – How to analyze a stock on the Rising Star Watchlist
53:28 – A performance review of our model ETF portfolios with commentary
1:00:11 – Q&A

Become a Gold or Platinum Member now and instantly unlock this private group coaching session!
When you become a member, you will get access to our LIVE Private Group Coaching calls with Jerry Robinson


DISCLAIMER: The services provided in our memberships are intended only to provide education and information. Trading involves risk. Decisions to buy, sell, hold or trade in stocks, futures, securities, and other investments involve risk and are best made based on the advice of qualified financial professionals.