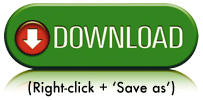 _________________________________
SHOW NOTES – Boston Bombing: Lies, Propaganda, and a Federal Power Grab?
Plus, a report on the Transatlantic Union
SEGMENT ONE
Why I am Troubled by Obama's "Official Story" of the Boston Bombing
In Segment One, Jerry Robinson compiles all the conflicting information coming out of the media this week on the Boston Bombing tragedy and manhunt. Jerry has several questions that remain unanswered in his mind regarding the events in Boston. Here are just some of his unanswered questions that he discusses:
1. Why were police conducting a training exercise (drill) at the Boston Marathon with bomb-sniffing dogs and bomb spotters on the roofs near the start and finish lines?
2. Why did the FBI act like they needed the public's help identifying the two Tsarnaev brothers, when in reality they had been in contact with the brothers for years?
3. Why, in the age of video cameras in everyone's pocket and on every street corner in Boston, are there no videos that show proof the Tsarnaev brothers actually carried out the bombing?
4. When the police surrounded the boat in which Dzhokhar Tsarnaev was hiding, why did they proceed to pump the boat full of bullets and grenades when there were clearly no shots being fired at police and the suspect was found with no bombs or guns?
5. Why was the entire city of Boston on a complete lockdown, with hundreds of police in tanks armed with AK-47's performing house-to-house raids of innocent people at gunpoint, including women and children?
Is this the kind of America that you want for your children and grandchildren?
The Gestapo-like tactics that were implemented in Boston last week by the military-style police forces are just a small sign of things to come in America… including a large spike in military-style drones flying over — and spying on — American cities as well as a new influx of high definition security cameras in major U.S. cities.
As we expected, the power hungry elites in Washington are using the Boston bombings to force a false choice on the American "sheeple".
And they are using the corporate-controlled media to spread their delusional attempts at a massive power grab.
The talking heads on TV will put forth reasoning that will sound something like this…
Which would you prefer if a "terrorist" is loose in your town?
1) Armed policemen enacting martial law in your city, imposing curfews, and conducting door-to-door searches while holding your family at gunpoint?
or
2) Heat-seeking military drones flying over your city peering into your homes in a search for the "terrorist" in order to "keep you safe?"
Apparently these are the only two options that Washington is prepared to consider.
This choice is entirely fabricated. Americans can say "no" to both options. The Constitution holds the answers to our modern dilemma if we will only read it and act upon it. Unfortunately, with the recent passage of the unpatriotic Patriot Act and the outrageous National Defense Authorization Act of 2012, American citizens can now be detained indefinitely strictly based on suspicion. No evidence is needed and the decision cannot be questioned by the American public.
Below is an intense video of police performing house-to-house raids in Watertown, MA, a suburb of Boston. Watch how they rough up the innocent families and kick them out of their own homes.
And here's another video showing the house-to-house raids.
After being subjected to martial law, mobs of Bostonians rushed into the streets holding American flags while chanting "U.S.A, U.S.A." It was appalling to witness the birthplace of early revolt applaud the military-industrial complex rolling through its streets armed to the teeth. Bostonians have just had their most basic rights infringed upon. It is no jubilant matter. Any American who considers this type of police behavior commendable or even acceptable should be ashamed to call themselves a patriot.
WHAT JERRY THINKS: American Gestapo: Boston Bombing Reveals Washington's True Colors
---
Sign up to receive the FTMWeekly Podcast and Jerry Robinson's articles in your email inbox every week
---
PRECIOUS METALS MARKET UPDATE >>
Tom Cloud – Precious Metals Advisor
Tom Cloud joins the program to provide an update on gold and silver in this week's Precious Metals Market Update.
For the first time since 2009, the U.S. Mint has suspended sales of its 1/10-ounce American Eagle gold bullion coins after soaring demand outpaces the government's gold supply.
Demand for gold (and silver) have been swelling in the wake of a major recent price collapse. So far in 2013, sales of 1/10-ounce coins are up 118%
So far in the month of April, the U.S. Mint has sold 175,000 ounces of American Eagle gold coins. Based upon current demand, gold sales at the Mint could break a new record this month. The current sales record occurred back in December 2009 when the Mint sold an astounding 231,500 ounces.
Veteran precious metals dealer, Tom Cloud, says that recent demand for both gold and silver has been at the highest levels in recent memory, as smart investors continue to buy precious metals after the recent sell-off.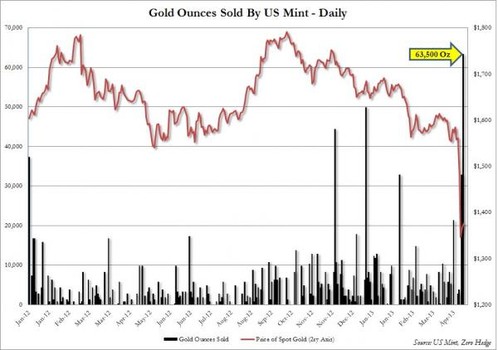 Related Headlines
FREE: Gold, Silver, and Palladium Education >>
Surging Demand Forces U.S. Mint to Suspend Some Gold Sales >>
Gold Falls, But Ends Weeks Up 4% >>

---
RETIREMENT MINUTE >>
John Bearss – Retirement Specialist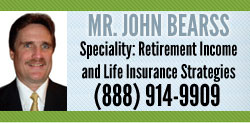 When it comes to estate planning, there are many different documents and products you can use to make sure your estate is protected. This week, John explains the difference in a Will vs Living Trust AND the benefits of each.

Related Headlines
Will vs Living Trust: Which One is Right For Me? >>
Advance Directive vs Living Will: Which One Do I Need? >>
4 Reasons Setting Up a Will Should Be a Priority >>
View the Retirement Minute Archive >>
---