Private Group Coaching: An Overview of our 2019 Cryptocurrency Investment Report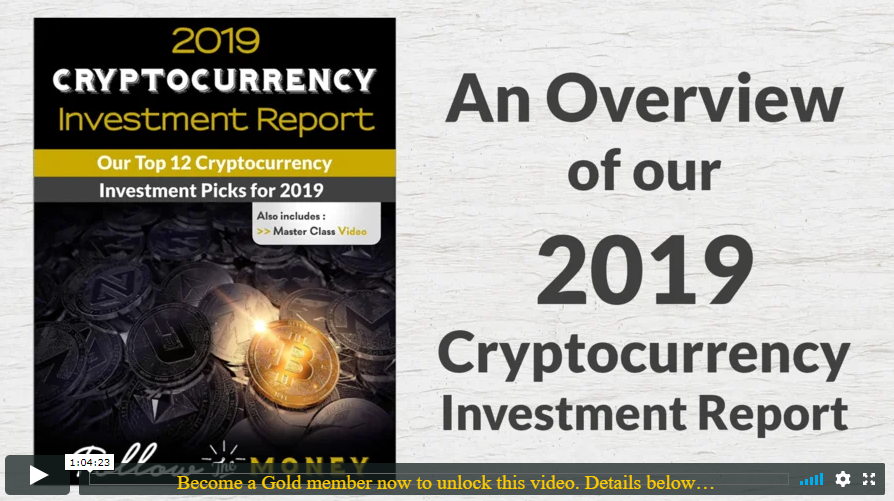 Become a Gold Member now and instantly unlock this full mastermind group session!
When you become a Gold Member, you will get access to our LIVE Private Group Coaching calls with Jerry Robinson

Topics covered on this video coaching call
With the 'smart money' constrained to the sidelines of the growing cryptocurrency market, an exceptionally rare opportunity exists for retail investors. Join trading coach Jerry Robinson for a discussion of the unique profit potential in bitcoin and several other cryptocurrencies as he presents an updated list of 12 cryptocurrencies he personally owns.
Also, he explores the economic dynamics of the finite supply of bitcoin, including the inflation-proof aspect in relation to Fed manipulation of the fiat monetary system.
And later, he examines the highly-anticipated Lightning Network, as well as the historic price movements surrounding bitcoin's 'halving' events.
DISCLAIMER: The services provided in the Gold Membership are intended only to provide information. Trading involves risk. Decisions to buy, sell, hold or trade in stocks, futures, securities, and other investments involve risk and are best made based on the advice of qualified financial professionals.