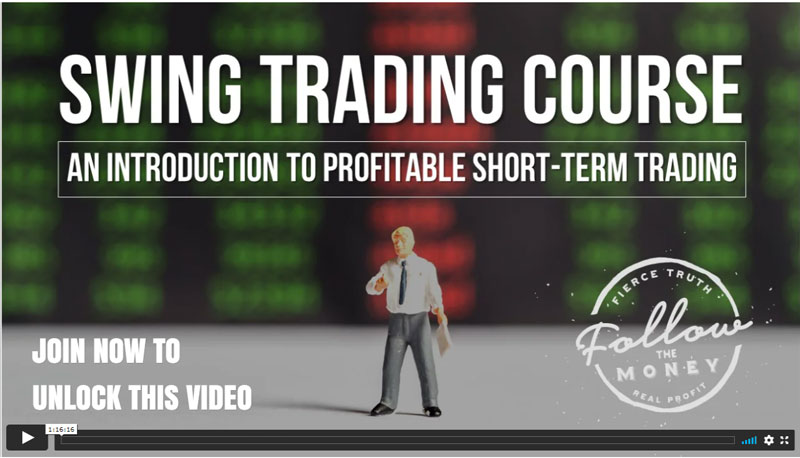 Topics covered on this online swing trading video course
Learn all about the art of swing trading stocks, ETFs, and cryptocurrencies for short-term profits in this insightful 75-minute instructional video designed for both new and experienced short-term traders. Your instructor, Jerry Robinson, has been trading the financial markets for 25 years and shares many important tips, strategies, and wisdom keys to help you succeed as a swing trader.
Included in this video:
- Understanding trends
- Swing trading vs. day trading
- Swing trading vs. position trading
- The realistic aim of the successful swing trader
- Chart reading skills for swing traders
- 4 moving averages all swing traders should know
- The best indicators for swing traders
- Stop-loss strategies for swing traders
- Many powerful swing trading entry/exit strategies
- 5 swing trading pitfalls to avoid
- The ultimate key to swing trading success
- And much more!
Buy this brand new introductory Swing Trading course for only $7 for a limited time!