The Robinson Report Lite: 2019 FTM Summit Recap
Upgrade now for this week's video version of The Robinson Report along with our expanded PDF slidedeck.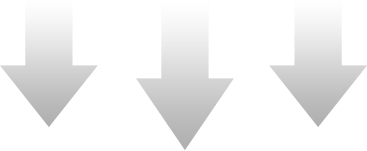 We keep our members on the "right" side of the trend…
See Plans and Pricing
IMPORTANT REMINDER: Our commentary is presented for educational and informational purposes only. Always consult a trusted financial advisor before committing your hard-earned money to any investment!
NEW! Inside this week's issue:
This weekend, we have created a special downloadable PDF slidedeck version of The Robinson Report Lite. Enjoy!
Other highlights from the latest issue of The Robinson Report Lite:
Captured moments of the incredible Follow the Money Summit 2019
Follow the Money's next Trend Trading Bootcamp coming August 24 (details inside)
Can holding a mere 5% of a total portfolio in bitcoin consistently beat the S&P 500? (you might be surprised…)
India considers taking extreme measures against all use of cryptocurrency
S&P 500 jumps 4.5% on the week in anticipation of Fed rate cut
Market Internals: New Highs/New Lows sits high in bullish territory
Dow 30 enjoys best weekly performance since November
Gold skyrockets with immense buying volume
Silver posts 3% gain last week on surging volume
And much more!
Get our latest insights in this new issue of The Robinson Report, plus get our latest trend analysis and trading insights…
ALSO INSIDE FOR PREMIUM MEMBERS: (CHARTS: S&P 500, GOLD, AND MORE) Plus, our top stocks and ETFs to watch this week, new ETF uptrend alerts, plus our exclusive list of the top 25 U.S. stocks (based on our 7-point SmartScore ranking system) along with FTM's rankings on gold and silver mining stocks, REITs, high-income MLPs, and so much more!
We keep our members on the "right" side of the trend…
Enjoy the report!


Ready to Upgrade?
See Plans and Pricing