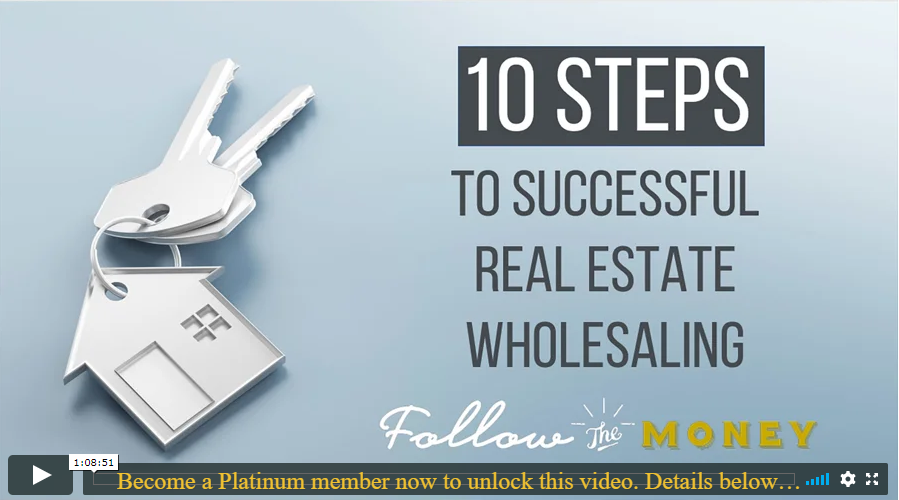 VIDEO: 10 Steps to Successful Real Estate Wholesaling
Video Summary: In this dynamic Mastermind video exclusively for Platinum members, trading coach Jerry Robinson opens the door to the third path to making money in real estate – this time through wholesaling real estate. Learn to create a new income stream with flexibility, convenience, and little to no initial funds required.
Become a Platinum Member here and instantly unlock this full mastermind group session — and our vast archive of past Mastermind calls designed to help you become a better investor and trader!
When you become a Platinum Member, you will get access to ALL of our research and member services.

DISCLAIMER: The services provided in the Platinum Membership are intended only to provide information. Trading involves risk. Decisions to buy, sell, hold or trade in stocks, futures, securities, and other investments involve risk and are best made based on the advice of qualified financial professionals.