MIDEAST PEACE DEAL AT HAND?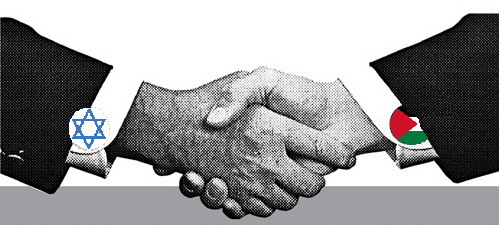 Global Pressure Intensifies as Israeli-Palestinian Peace Deal Looms
For decades, the world has been hoping and praying for peace in the Holy Land. However, after numerous failed attempts at a peace deal between Israelis and Palestinians, the hope for a lasting peace in the region has greatly diminished. Despite the failures of the past, the quest for "peace and security" continues…
For the last several months, U.S. Secretary of State John Kerry has been preparing a peace "framework" to once and for all settle the deepest issues that divide the Israeli and Palestinian peoples. Kerry's framework, which has yet to be released, is ambitious in its scope as it reportedly seeks to resolve regional border disputes and security concerns, as well as other core issues such as the question of the Palestinian refugees and the ultimate status of Jerusalem. While it is not a hard deadline, the U.S. has imposed a timetable that seeks to bring both sides to the peace table by April 29 (approx. three months away). Based upon the inflammatory rhetoric surrounding the upcoming peace deal, Kerry's soft deadline appears virtually impossible to maintain.
In order to obtain "peace and security" within the region, both sides are being asked to concede and compromise. However, the Palestinians will be required to do what so far has been considered to be the unthinkable: Recognize Israel as a Jewish state. Israel has already stated that without this recognition on the part of the Palestinians, there can be no peace deal. PLO Chairman Mahmoud Abbas summed up his thoughts on the matter during an interview with the New York Times over the weekend stating that recognition of Israel as a Jewish state "is out of the question."
Enter Iran. During an interview on German television on Monday, Iranian Foreign Minister Mohammad Javad Zarif said: "Once the Palestinian problem is solved the conditions for an Iranian recognition of Israel will be possible." This shocking statement by one of Iran's top government officials is unusual. Sure, it could just be mere "talk", but the idea of potentially recognizing Israel's right to sovereignty over their own land is not something that Israel's enemies have seriously suggested in the past.
Global pressure is mounting on both the Israelis and the Palestinians to make peace, and to do it soon. The EU has been threatening Israel with punitive economic measures and "increased isolation" if the peace deal fails. Meanwhile, the U.S. has issued its own veiled threats to Israel. Global leaders know that without resolving this age-old problem, political and economic progress within the Middle East will remain at a virtual standstill. As in most things in this world, economic incentives are driving the current push for peace in the region. I believe that the "peace" being promised to Israel will be nothing more than a false peace. The trap has been set. Will Israel bite? Stay tuned…
---
Inside this Issue
---

"Profiting From the Coming Paper Money Collapse"
Emerging-market stocks fell, extending the worst start to a year on record, on concern the global economic recovery will wane.
If you think that what has happened to Cyprus can't happen in America, you may be in for a very rude awakening.
The world's largest bank in terms of market value and assets under management, Industrial and Commercial Bank of China is buying the London commodities-focused arm of South Africa's Standard Bank.
India has pledged to build the world's most powerful solar plant, which will be more than ten times larger than any other solar project built so far, and will spread over 77 square kilometers of land — greater than the island of Manhattan.
Electronics chain RadioShack Corp. is planning to close about 500 stores within months, the Wall Street Journal reported Tuesday.
View the Investor Wire Archive >>
U.S. Financial Markets
Real-time Gold and Silver Prices
Precious Metals Market Update with Tom Cloud
---

"World News Headlines That We Are Tracking"
"Once the Palestinian problem is solved the conditions for an Iranian recognition of Israel will be possible."
The U.S. and EU ratchet up the pressure to concede to imminent peace deal.
North Korea repeatedly harangues Japan over its failure to atone for its 1910-45 occupation of the Korean peninsula and for its claims to Korean island territory.
Iraq's Ambassador to Iran Mohamed Majed Abas Al-Sheikh said that his country has recently signed a deal to purchase arms from Iran as part of broader plan to boost Iraqi armed forces.
The extent of corruption in Europe is "breathtaking" and it costs the EU economy at least 120 billion euros annually, the European Commission says.
New cancer cases expected to grow from 14m a year in 2012 to 25m, with biggest burden in low- and middle-income countries.
Germany yesterday urged Britain not to leave the EU – because it keeps the peace.
---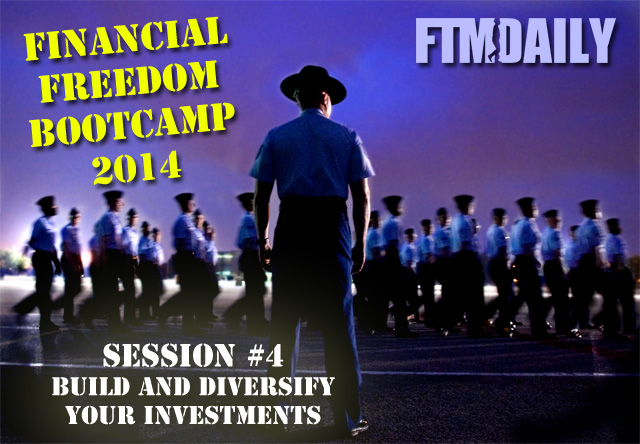 Broadcast Every Saturday Morning – Hosted by Jerry Robinson
Topic: The time to become financial prepared has never been greater than in 2014. Let's talk about how YOU can become financially free.
Read Show Notes >>
Download Now >>
(Right click link above and 'save as' to your device)
Other Listening Options
---


"Archiving the Rise of Big Brother, the Erosion of Personal Liberty, and the Fall of the Republic"
When critics (like me) warn about the dangers of police militarization, this is what we're talking about.
Justice Antonin Scalia predicts that the Supreme Court will eventually authorize another a wartime abuse of civil rights such as the internment camps for Japanese-Americans during World War II.
Christians in the West should stand up for those in the East out of regard for all they have given us over these thousands of years.
Tens of thousands of accounts associated with customers of Microsoft, Google, Facebook and Yahoo have their data turned over to US government authorities every six months as the result of secret court orders, the tech giants disclosed for the first time on Monday.
View the Liberty Wire Archive >>
---

"Daily Investment Trends for the Savvy Investor"
You are attempting to view premium content for subscribers only. If you are a subscriber, log in here. If you are not currently subscribed, you can learn more here.
View the Daily Chart Archive >>
---

"A Daily Stock Trading Idea for Short-Term Traders"
— Subscribers Only —
You are attempting to view premium content for subscribers only. If you are a subscriber, log in here. If you are not currently subscribed, you can learn more here.
Enter the Trading Room to View all Trading Activity >>
View our Trading Performance >>
Not a subscriber? Learn more here >>
---


"A Daily Dose of Financial Wisdom from God's Word"

"In everything I showed you that by working hard in this manner you must help the weak and remember the words of the Lord Jesus, that He Himself said, 'It is more blessed to give than to receive.'"
Acts 20:35
---
---