GOLD, SILVER PRICES ON THE RISE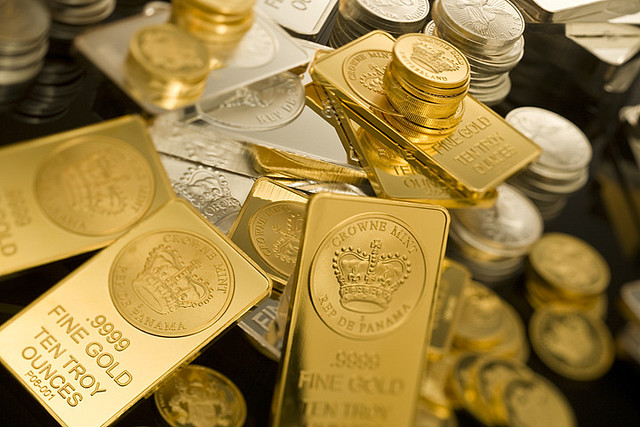 Gold Prices are on the Rebound. After a dismal 28% loss in 2013, gold prices appear to be rebounding on speculation that Asian demand for bars and coins will increase throughout 2014. So far this month, the U.S. mint has reportedly sold 63,000 ounces of American Eagle gold coins. That is already more than the 56,000 ounces that the mint sold during the entire month of December. Additionally, there is plenty of evidence that acquisitions are heating up in the gold mining sector.
Silver Coin Premiums Set To Climb On Reduced Supply. Despite downgrades by Goldman Sachs and other investment banks, demand for physical U.S. silver coins are poised to send premiums to 17%, the highest level since last October. We believe current silver prices are extremely attractive. Apparently, many investors agree as the U.S. mint has been struggling to keep up with the demand for Silver Eagle coins. (The U.S. mint halted sales of Silver Eagles on Dec. 9 due to a lack of supply.) Despite the fact that silver prices fell by 36% in 2013, sales of silver American Eagles rose to an all-time high of 42.675 million ounces in 2013. Purchases jumped to a monthly record in January 2013, and the mint suspended business for a week because of a lack of inventory.
Precious Metals Market Update with Tom Cloud
---
Inside this Issue
---

"Profiting From the Coming Paper Money Collapse"
As Feds tout an economic "recovery," roughly half of the nation's 3,069 county economies are still short of their pre-recession economic output.
House and Senate lawmakers agreed to a bipartisan compromise to fund the U.S. government through Sept. 30, unveiling the measure days before financing for federal agencies is scheduled to lapse.
The S&P 500 has dropped 1.58 percent so far in 2014, the worst start to a year since 2009.
As of last November, nearly two in three Spaniards under age 25 had no job.
View the Investor Wire Archive >>
U.S. Financial Markets
Real-time Gold and Silver Prices
---

"World News Headlines That We Are Tracking"
According to the Iranian Fars News agency, the alien government is based out of Nevada and had previously run Nazi Germany.
Reached over the weekend, the interim implementation deal for the interim Iran pact with the P5+1 remains shrouded in secrecy, with the White House ruling out letting the public see the text of it.
A major archaeological find points to a Davidic royal castle in Nahal Refaim. Location was secret, until now.
The glaciers of the Italian Alps are slowly melting to reveal horrors from the Great War, preserved for nearly a century.
---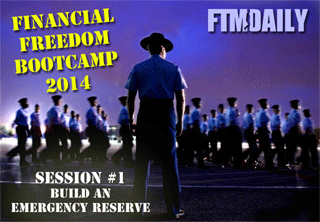 Broadcast Every Saturday Morning – Hosted by Jerry Robinson
Topic: The time to become financial prepared has never been greater than in 2014. Let's talk about how YOU can become financially free.
Read Show Notes >>
Download Now >>
(Right click link above and 'save as' to your device)
Other Listening Options
---


"Archiving the Rise of Big Brother, the Erosion of Personal Liberty, and the Fall of the Republic"
"Our investigation found that bulk collection of American phone metadata has had no discernible impact on preventing acts of terrorism and only the most marginal of impacts on preventing terrorist-related activity, such as fundraising for a terrorist group."
Kelly Thomas, schizophrenic and homeless, cried for his dad and pleads for his life as he was beaten and tased to death. It was all caught on surveillance video and still his assaulters were found not guilty.
The U.S. Department of Homeland Security bullies Montana over their "unsafe" drivers licenses.
Places where people didn't think they were being watched are now repositories for collecting information.
View the Liberty Wire Archive >>
---

"Daily Investment Trends for the Savvy Investor"
You are attempting to view premium content for subscribers only. If you are a subscriber, log in here. If you are not currently subscribed, you can learn more here.
View the Daily Chart Archive >>
---

"A Daily Stock Trading Idea for Short-Term Traders"
— Subscribers Only —
You are attempting to view premium content for subscribers only. If you are a subscriber, log in here. If you are not currently subscribed, you can learn more here.
Enter the Trading Room to View all Trading Activity >>
Not a subscriber? Learn more here >>
---


"A Daily Dose of Financial Wisdom from God's Word"

"Without consultation, plans are frustrated, but with many counselors they succeed."
Proverbs 15:22
---
---