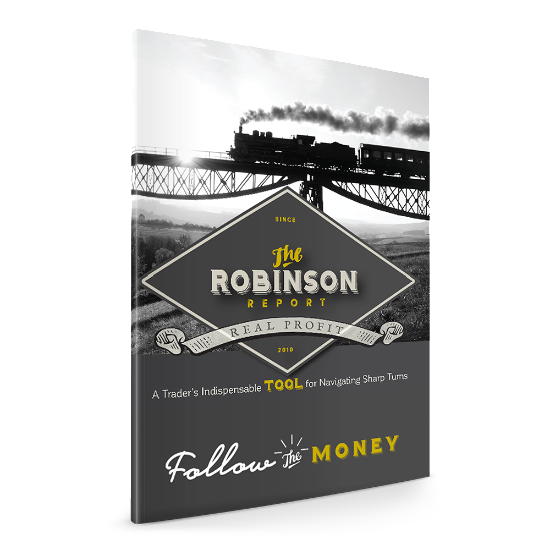 The Robinson Report - New Issue
Inside this weekend's issue: 
U.S. federal deficit jumps 48% under President Trump
Russia's largest oil company dumps the U.S. dollar for the euro
US shale oil production may be nearing its peak?
Is there any merit to that old adage, "sell in May and go away"?
Futures data predicts the Fed will cut interest rates again this week
S&P 500 index closes just 3 points below a new all-time high
Silver takes off on massive volume, up more than 4% this month
8 stocks on our radar this week
ALERT: New Position uptrends in this P.A.C.E. ETF, in three Global ETFs, and in this Trailblazer ETF (look inside)

Get our latest insights in this new issue of The Robinson Report, plus get our latest trend analysis and trading ideas...
ALSO INSIDE: (CHARTS: S&P 500, GOLD, AND MORE) Plus, our top stocks and ETFs to watch this week, new ETF uptrend alerts, and so much more!
We keep our members on the "right" side of the trend...
Enjoy the report!


IMPORTANT REMINDER: Our commentary is presented for educational and informational purposes only. Always consult a trusted financial advisor before committing your hard-earned money to any investment!