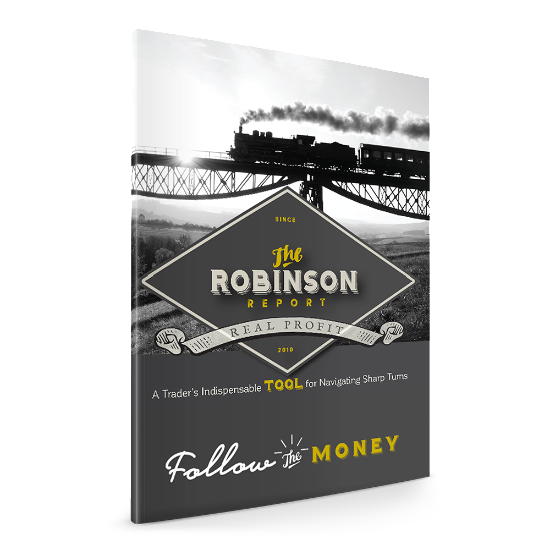 The Robinson Report - New Issue
Inside this weekend's issue:
U.S. House is looking to legalize -- and tax -- cannabis at the federal level
How Hong Kong complicates Trump trade war
Federal Reserve maintains money printing scheme amid new "pause" in rate cut campaign
Reader Q&A: What average volume on the A/D Daily Record are you using?
COMING SOON! 2020 Cryptocurrency Investment Report
Join Jerry Robinson at the 2020 MoneyShow in Orlando, Florida
P.A.C.E. Model Portfolio: Palladium ETF (PALL) rallies off 50 DMA, +169% from our 2016 entry
Global ETF Model Portfolio: We removed one global ETF this week
Trailblazer ETF Model Portfolio: Health care stocks show rising strength

Get our latest insights in this new issue of The Robinson Report, plus get our latest trend analysis and trading ideas...
ALSO INSIDE: (CHARTS: S&P 500, GOLD, SILVER, AND MORE) Plus, our top stocks and ETFs to watch this week, new ETF uptrend alerts, and so much more!
We keep our members on the "right" side of the trend...
Enjoy the report!


IMPORTANT REMINDER: Our commentary is presented for educational and informational purposes only. Always consult a trusted financial advisor before committing your hard-earned money to any investment!